Main Line Interior Painting
The interior design of your Main Line area home or business is an opportunity to express your personality or brand to your family, friends, guests, customers or prospects – without even saying a word! The colors of the walls play a large role in your expression – from a warm red to a cold blue, or a brown earth tone to a white accent. With the help of the Main Line interior painting professionals at Mike Jasinski Painting, you can rest assured that the interior walls and trim of your home or business will look flawless.
In order for the color – and your home – to look its best , it's important the walls are properly prepared before our interior painting professionals apply the paint. Mike Jasinski Painting guarantees a quality, professional end result with every interior painting project through proper preparation, high quality interior paints, and expert cleaning and restoration.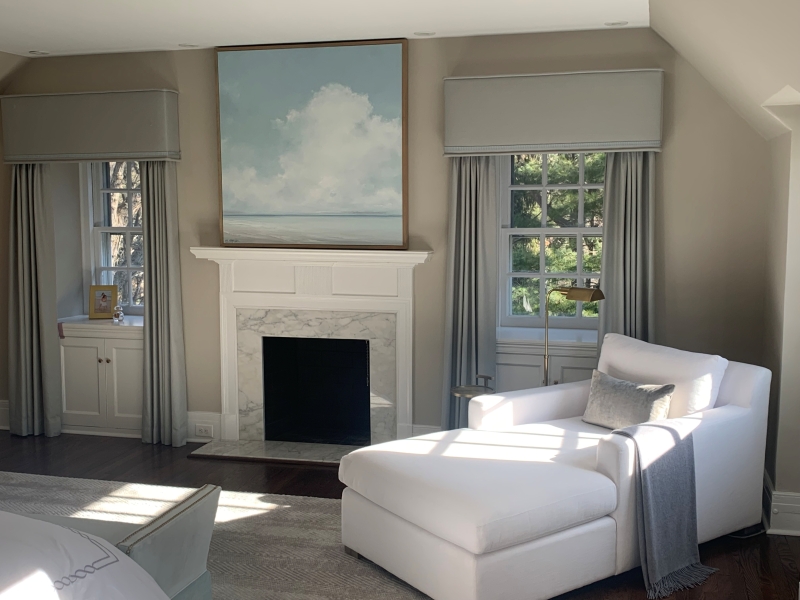 Preparation
All furniture, items, and floors will be covered with clean drop cloths. All surfaces will be properly prepared before painting. Patching holes or imperfections, caulking cracks, and sanding for a smooth finish are all parts of the job. Proper preparation work is the difference between a good paint job and great paint job.
Interior Painting
Our goal when taking on any interior project is to make the finish as aesthetically pleasing as possible. We take the time to ensure that the lines are straight and the walls are smooth, and we'll make sure to get the right products to get your home looking its very best.
Cleaning and Restoration
After all the work is complete, your Main Line painter from Mike Jasinski Painting will be sure to leave your home as neat and clean as it was before we got there.
Consider interior painting or accent and background colors by Mike Jasinski Painting if you are:
Planning an important party at home;
Re-designing the kitchen or bathroom;
Expanding the living room or great room;
Upgrading the dining room;
Getting the nursery room ready;
Upgrading your baby's nursery to a "big boy's or girl's" room;
Freshening up the foyer or staircase and hallway;
Sprucing up a vacation home;
Buying a new home;
Planning to sell an office building or getting ready for a large meeting.
Services Our Main Line Interior Painting Contractors Offer
Interior Painting
Wood Staining
Wall Painting
Painting Ideas
Molding and Trim
Paint Design
Main Line Interior Painting
Main Line Painter
House Painting
Interior Paint
House Painters
Painting Services
We Provide Interior Painting in the Following Towns in PA:
Ardmore, PA
|
Bala Cynwyd, PA
|
Berwyn, PA
|
Broomall, PA
|
Bryn Mawr, PA
|
Devon, PA
|
Gladwyne, PA
|
Haverford, PA
|
Havertown, PA
|
Main Line, PA
|
Malvern, PA
|
Merion, PA
|
Narberth, PA
|
Newtown Square, PA
|
Paoli, PA
|
Penn Valley, PA
|
Radnor, PA
|
Rosemont, PA
|
Springfield, PA
|
Valley Forge, PA
|
Villanova, PA
|
Wayne, PA
|
Wynnewood, PA
|
Latest Painting News & Tips
10 Interior Paint Colors That Will Be Trending in 2019

When talking about neutral colors, most people tend to think of gray, beige and brown. Yet the two largest neutrals are in nature: green and blue! The vegetation, the sky, the oceans... But of course […]

The New Neutral of 2019

Brace yourself, white and beige: There's a new neutral coming to town. According to the Pinterest 100 list, which is the website's prediction of trends that are going to be huge in 2018 based on what […]
Our Most Recent Projects