Welcome to Mike Jasinski Painting: a Radnor Painting Contractor
Don't trust your painting needs to just anyone with a brush - call the Radnor painting contractor you can trust for superior quality results and a painting job done right the first time: call Mike Jasinski Painting today!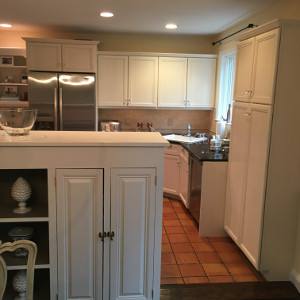 Choose Mike Jasinski Painting to Serve As Your Radnor Painting Contractor because we:
Pride ourselves in thorough product knowledge and proper application techniques to ensure a stellar and long lasting finish for every Radnor painting project, both residential and commercial.
Practice proper communication. You can rely on our Radnor painting contractors to: return your calls, keep appointments, and make sure you're completely satisfied when your Radnor house painting or commercial painting project job is complete.
Have a stellar reputation as a professional Radnor painting contractor. Our team has earned the respect and gratitude of clients and it shows through our repeat customers.
Care about neatness. When we're finished working on your Radnor interior painting or exterior painting project, you can be certain that the work was performed expertly – and without a trace that we were even there... except for the beautiful end result!
Are Lead Safe Certified by the Environmental Protection Agency (EPA).
Are PA State Licensed Painting Contractors (PA License: PA043434)
Mike Jasinski Painting - Radnor House Painter
Mike Jasinski Painting is the Radnor house painter that truly delivers results. Our Radnor house painters offer a variety of painting and restoration services to homeowners in the Radnor area, and we provide exceptional results through our painting industry expertise, attention to detail and personalized service. Whether you just want to rejuvenate the exterior surfaces of your home with professional power washing and exterior painting touch-ups or you require a complete interior painting make-over, you can rely on the Radnor house painters at Mike Jasinski Painting for a job done right.
Our Radnor painters are professionally trained technicians that know what preparation methods and materials will work given your specific situation. We guarantee that you will get exceptional quality results every time you hire us for Radnor house painting, and a finish that is beautiful as well as durable.
Radnor Exterior Painting
Thinking of investing in professional Radnor exterior painting services? Consider hiring the Radnor exterior painting experts at Mike Jasinski Painting, especially if you are:
Planning an outdoor celebration and would like to spruce up the walls or deck of your Radnor home;
Interested in having your Radnor home or business to stand out from the rest in the area;
Noticing mold and mildew, rotting wood, and cracking caulk;
Getting ready to sell a property in Radnor;
Buying a new home in Radnor;
Looking to freshen up the door and shutters.
Our exterior painting contractors can take care of all your Radnor commercial painting and house painting needs with superior quality craftsmanship, efficiency and precision.
Radnor painting contractor
Radnor house painter
Radnor painting company
Radnor painting service
Radnor interior painting
Radnor exterior painting
Radnor house painting
Radnor commercial painting
Radnor painting
Radnor power washing
Radnor painter
Painting contractor in Radnor
Radnor Interior Painting
As you inch your way closer and closer to deciding to paint the interior of your Radnor home, be sure to do your research when hiring contractors. Choosing a professional Radnor painting company in good standing is an important part of completing a successful interior painting project. As you listen to the experiences of family and friends, or sift through the Yellow Pages, you probably need a little assistance in making this decision a beneficial choice. Below you will find a few areas of interest to consider when it comes time to select your Radnor interior painting contractor.
After deciding to enhance the look and feel of your Radnor house, you should gather a few listings of Radnor painters before settling on one. Need help finding a reliable Radnor painting company? While general, as well as sub-contractors, advertise in the newspaper, telephone book, and the Internet, there are also professional organizations that can guide you. Once you've narrowed down potential painting contractors in Radnor, you should check out how he or she conducts their business. Visiting a job site allows you to see the contractor work on current projects in Radnor.
During a visit, it is important to note the safety, cleanliness, neatness, and conduct of the Radnor painters. This is a telling sign as to how your Radnor interior painting project might be handled. If you like what you see and have learned after conducting research, you should make an office visit or place a telephone call to the Radnor painting company of your choice.
The Services We Provide in Radnor, PA
Latest Painting News & Tips
January 2021 Newsletter

COLOR TRENDS FOR 2021 After a tough 2020, many are looking forward to 2021. We still don't know what type of year 2021 will be, but based on the color trends, we know what people are hoping for […]

December 2020 Newsletter

'TIS THE SEASON FOR HOLIDAY FUN! The festive season is upon us once again. Even though this year has been far from normal, we are still able to enjoy a few things from the previous holidays. […]
Our Most Recent Projects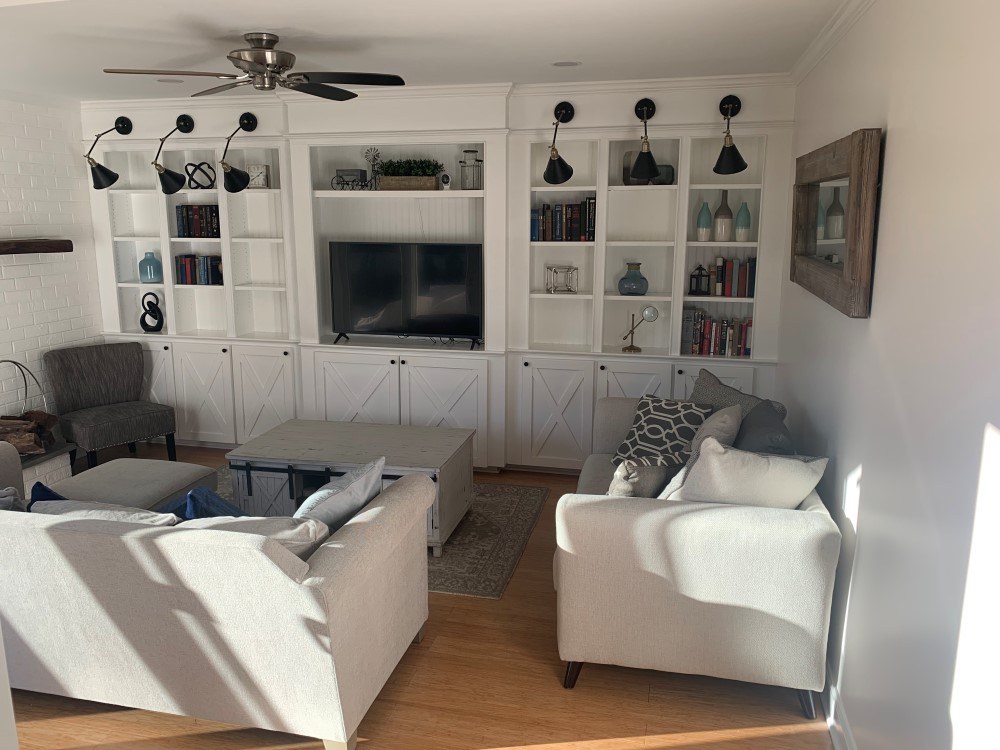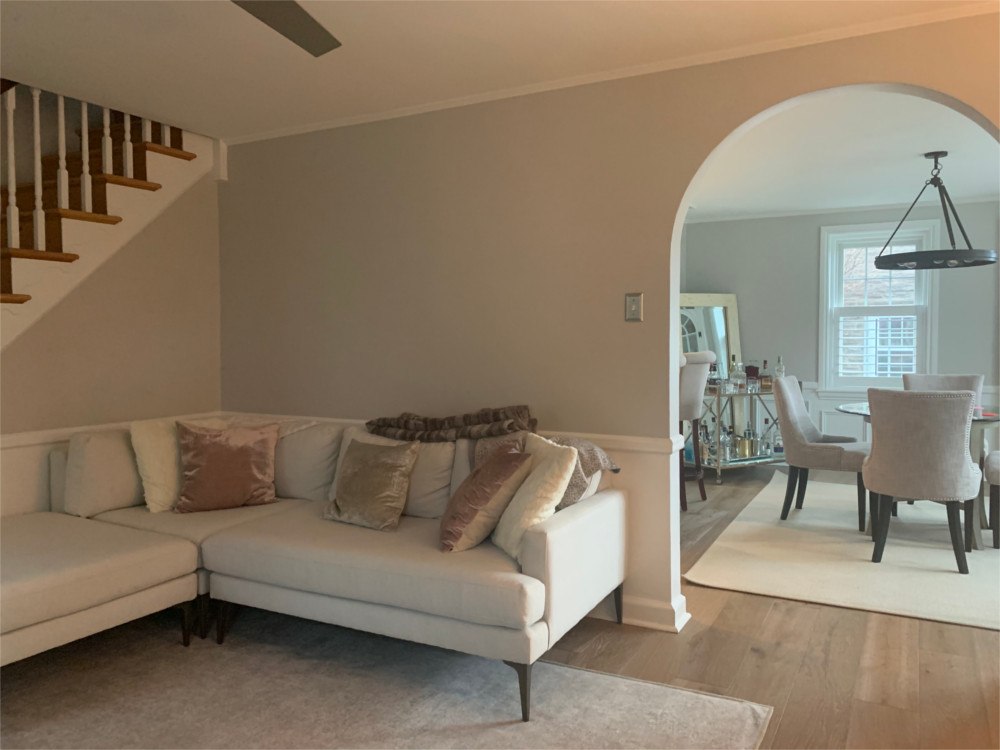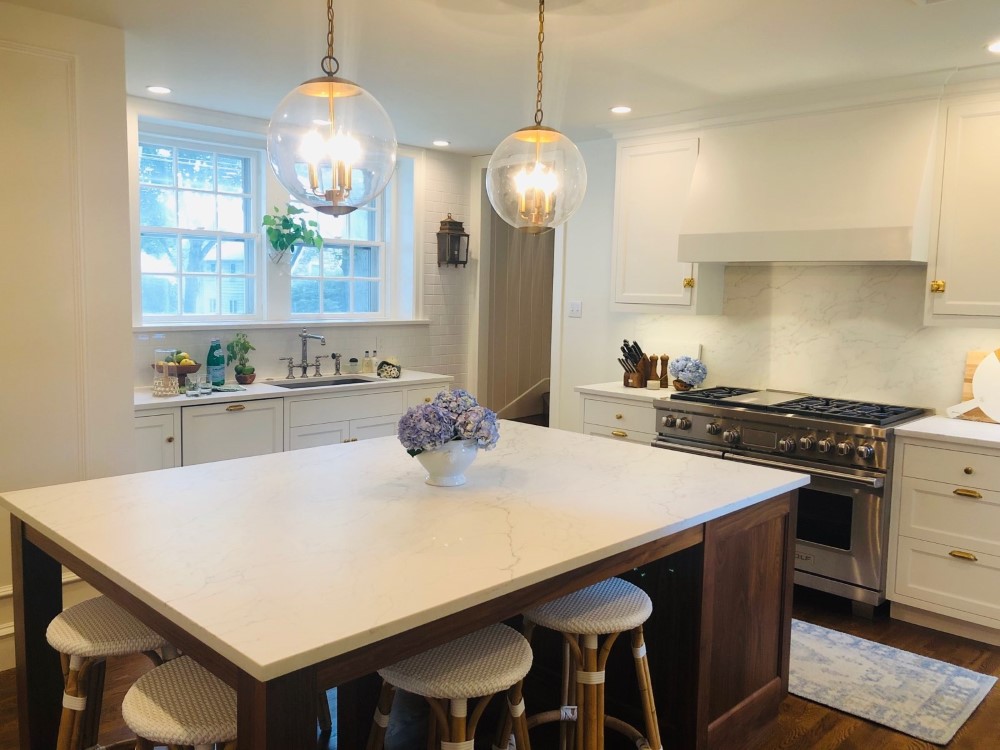 " }}