Tax Season, Your Home Improvement Reason
As we return to sunshine and warmer weather, we also inevitably come back to tax season.
If you fall into the category of those getting a refund this time of year, it is a great opportunity to consider investing it back into your home.
Spring is a great time of year to have the interior of your home painted, before the humidity sets in, and before warm-weather holidays, graduation parties, and barbecue gatherings start to take place at your house.
As mentioned in previous newsletters, your toughest Spring cleaning tasks will be taken care of by having freshly painted walls, and your heavier furniture carefully moved and cleaned behind, in order to access all areas for painting.
If you're interested in booking a free consultation, you can do so by calling us at 484-554-6207, or filling out our contact form here.
Check out what our satisfied customers have had to say here.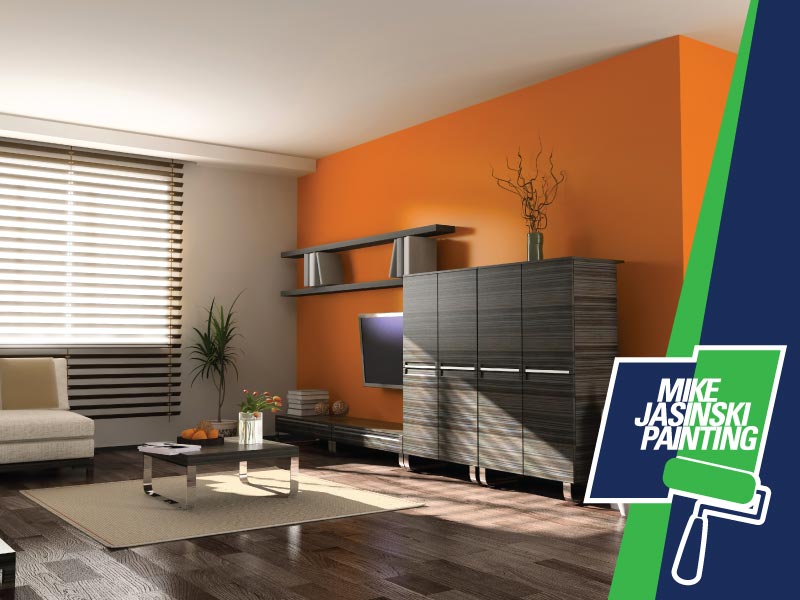 April Flowers for Your Home
For those that love improving the look and feel of your home outdoors, it's time to get back in the garden and utilize the April showers to bring up those May flowers.
Not sure where to start, or just need some new inspiration? ElleDecor.com can help get you started with The 20 Best Spring Flowers to Make Your Garden Show-Stopping.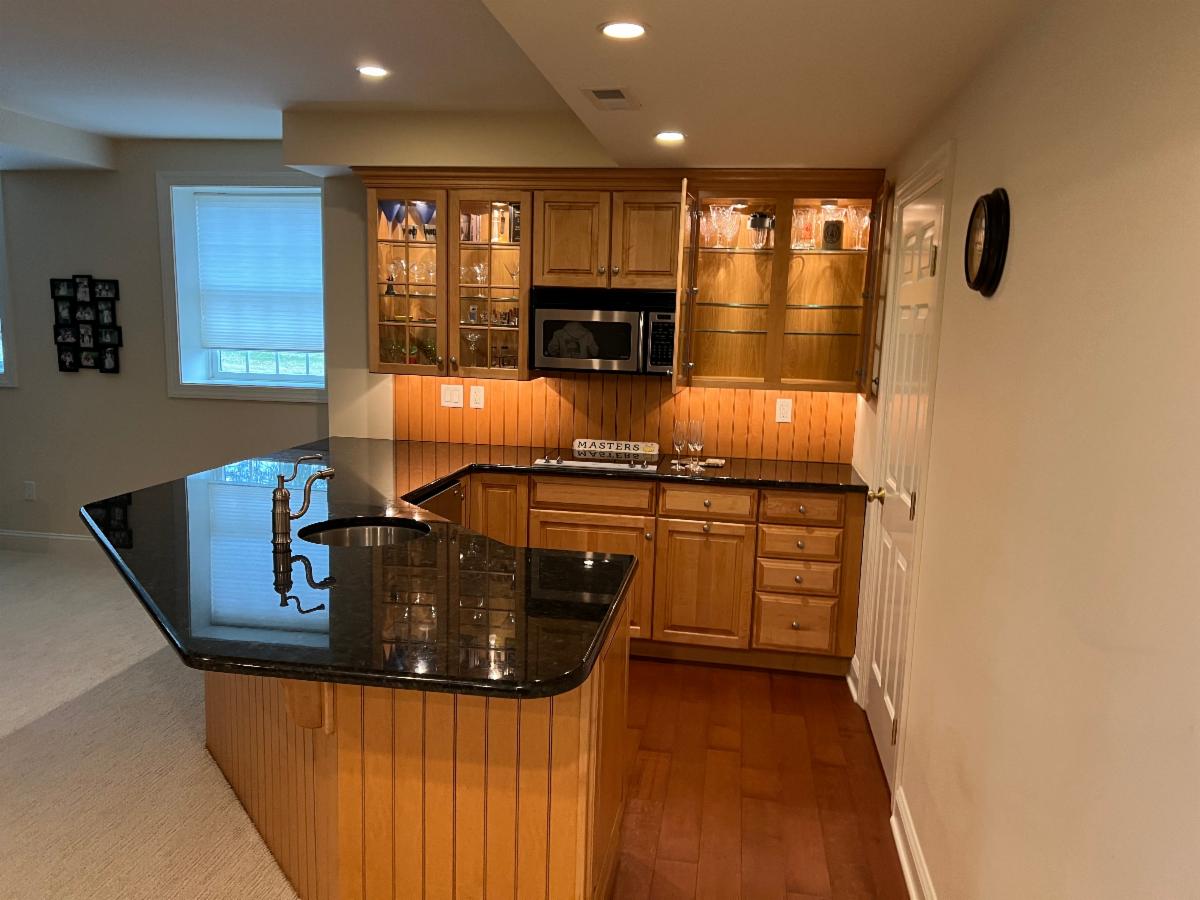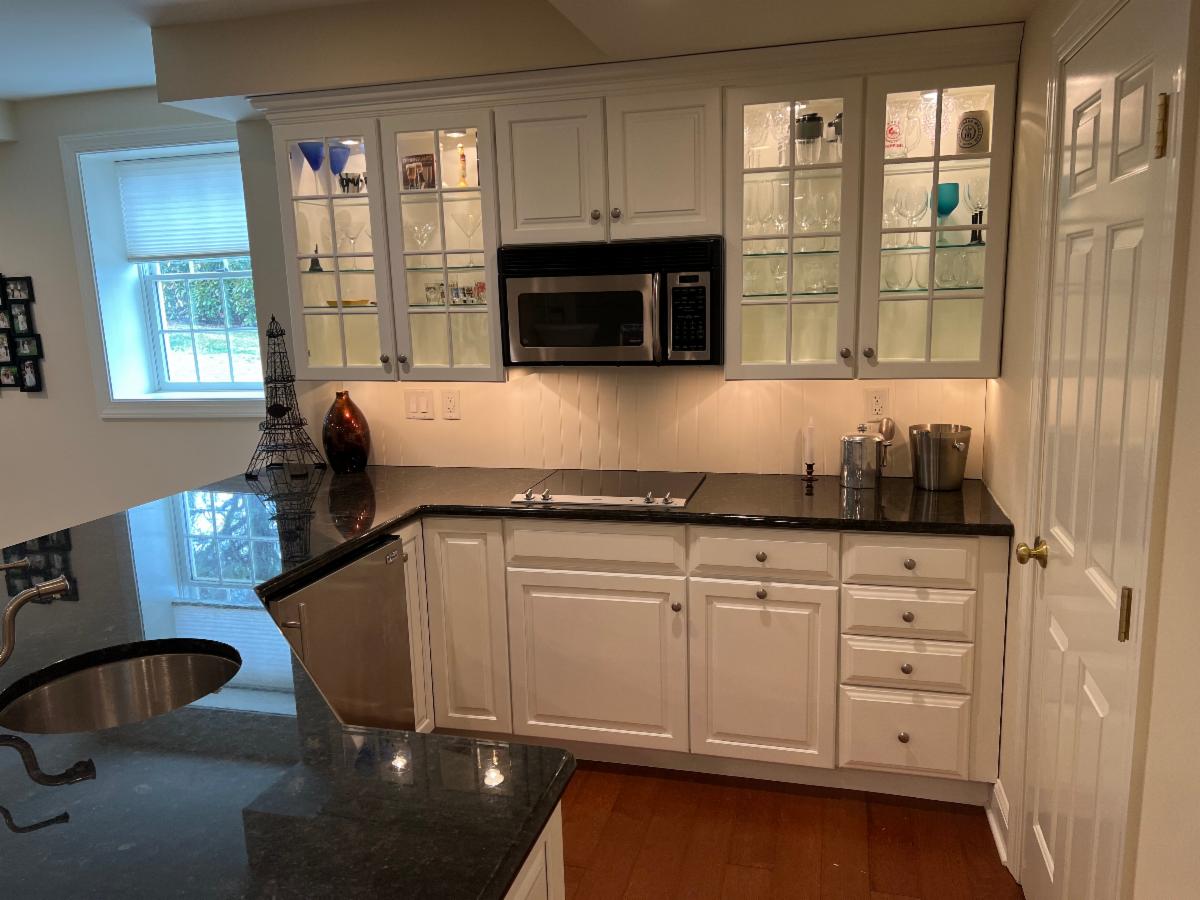 PROJECT SPOTLIGHT
NEWTOWN SQUARE, PA
They say "the third time is the charm", but in this customer case, it was every time.
We updated this returning client's basement kitchen cabinets, which is the second cabinet transformation we have completed for them. Our team modernized the older, oak cabinets, and the outcome is bright, sleek and stunning.
We are especially thrilled that we continue to receive positive feedback on our team for their timeliness, cleanliness, and quality of work, with this project being no exception.
"Mike Jasinski is the ultimate professional. His work continues to exceed expectations. This is the 3rd time we have used his services and the second cabinet painting. We decided to update our basement kitchen and paint the oak cabinets white. The transformation was stunning and exactly what we hoped. His team is always on time, meticulously neat and the work is outstanding. He always goes above and beyond to make sure the project is done to customer satisfaction. I highly recommend Mike for any of your interior exterior painting needs."
-Tracy T.
To view more projects visit our Latest Projects page.
Latest Newsletters
Today is a Good Day

Today is a Good Day This month's edition of the newsletter is a special one, featuring Today Is A Good Day, a local charity started by Martha and Paul Sharkey. The mission of Today Is A Good Da […]

Tax Season, Your Home Improvement Reason

Tax Season, Your Home Improvement Reason As we return to sunshine and warmer weather, we also inevitably come back to tax season. If you fall into the category of those getting a refund this ti […]
See More Articles
Our Most Recent Projects