October 2023 Newsletter
Painting Illusions of Space
Sometimes a room or space in your home isn't exactly what you want it to be. The room could be too small, too narrow, have low ceilings, or more.
Fortunately, painting is art and magic all in one, and can completely transform a space by leading your eyes where intended. That small room suddenly looks and feels bigger, narrow spaces open, and ceilings even get taller (seemingly), all from subtly different choices in paint color and placement.
This article by HK Interiors will show you a fantastic visual example of how this can work, as well as give you additional strategies to manipulate the appearance of a room with lighting and décor.
If you have a space in your home that could use this kind of upgrade, call 484-554-6207 to book a free consultation, and let us help you bring your vision to life.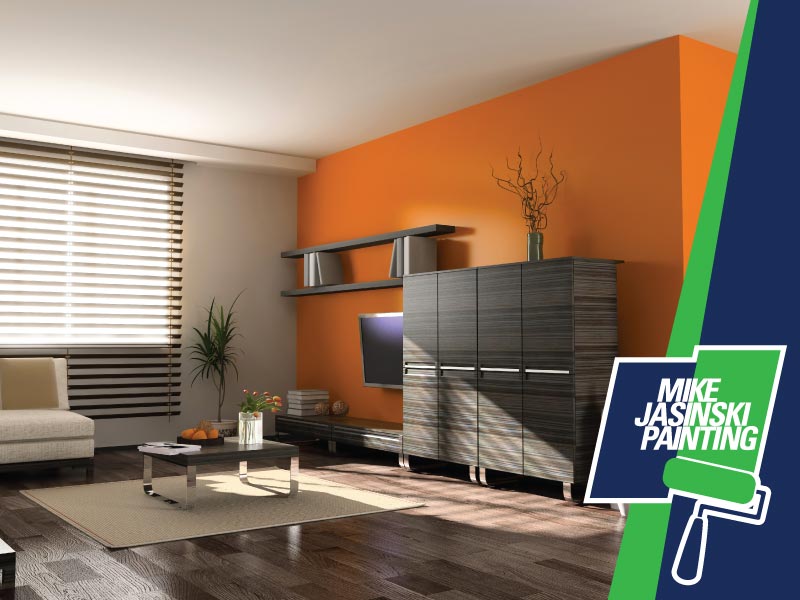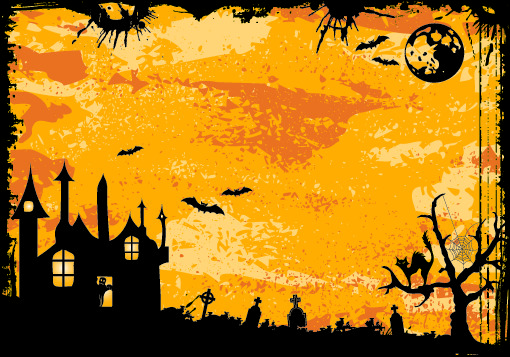 Our recent homeowner in Malvern, PA was looking for a refreshed look of several rooms on the first floor. The previous baseboards and chair rails were done in a polyurethane stain, which our client thought had too muddy of a look, however opting for white seemed to be too stark of a contrast from other natural wood tones in the room.
After meeting with our color consultant, Linda of LAD Interior Design, it was decided to paint the baseboards the same color as the walls, but in a semi-gloss trim enamel. This helps elongate the space and provides a subtle textural element.
Colors chosen for this job were Benjamin Moore's Paris Rain 1501 for the mudroom, hallway, and family room accent wall, Texas Sage 1503 for the powder room and family room, and for the dining room, Mauve Hint 878 above the chair rail, and Vintage 1174 below.
Overall, this client was very pleased with the outcome and gave our team a 5-star review for their work, highlighting attentiveness to detail, cleanliness, and preparation.
"You would be hard pressed to find a more responsible business owner or top-notch painting crew! From the beginning, Mike was attentive to every single detail of what we wanted, and the inclusion of a Color Consultant coming to our home to help with color selection ensured that from the get-go. In my many years of hiring painting pros, I've never seen a crew take more time in outstanding wall prep, ensuring my home and furniture remained clean, and leaving walls and trim work far, far better than the original. Mike and his crew were beyond pleasant and polite throughout, so if you're looking to update, refresh, or redecorate, this is the business to select!"
-Christine K.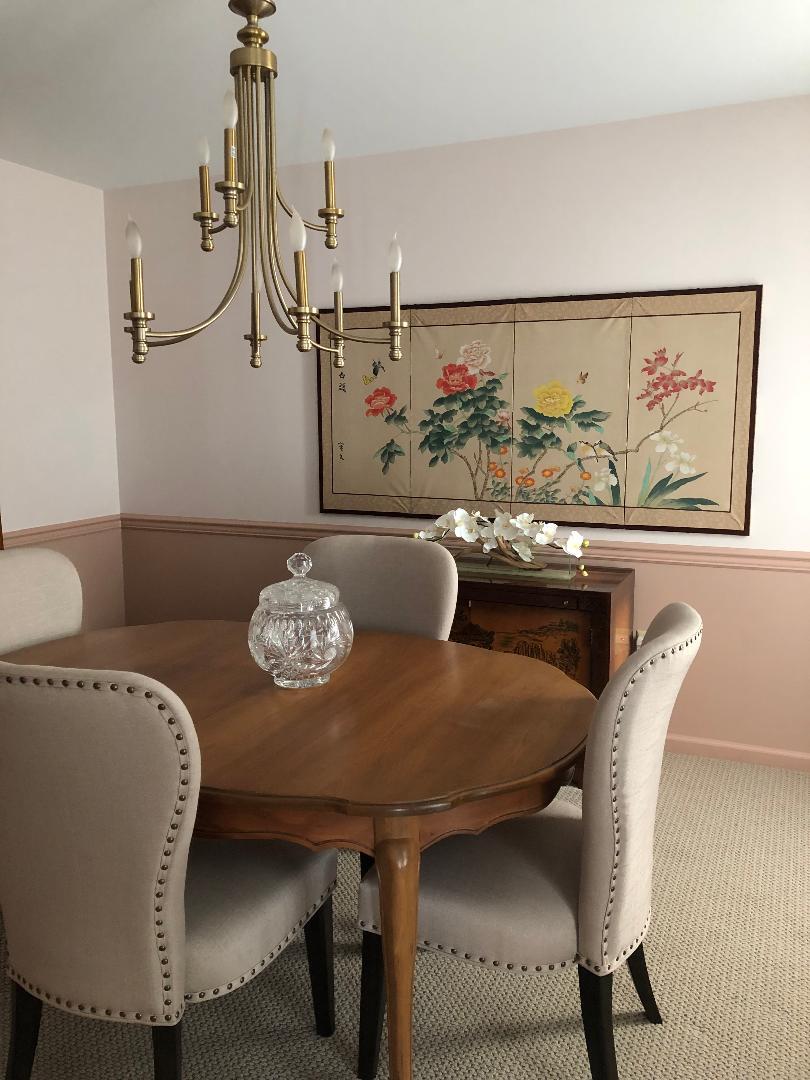 Latest Newsletters
2024 Color of the Year and a Whole Home Update in Malvern

As we enter the hustle and bustle of the holiday season, we can look ahead to the turn of the new year, knowing it is a great time to relax and reset. Ringing true to that tone, Sherwin-Williams has announced that the 2024 Color of the […]

Painting Illusions of Space

Sometimes a room or space in your home isn't exactly what you want it to be. The room could be too small, too narrow, have low ceilings, or more. Fortunately, painting is art and magic all in one, and can completely transform a space by leading your […]
See More Articles
Our Most Recent Projects