Paint & Lighting – How it Interacts
Light dramatically affects paint color. Have you ever chosen paint samples you liked in the store, only to put them on the wall and see them dry with shades or undertones that previously didn't show up?
Whether natural light, or artificial, these sources will change how the color looks in your room, with some colors, such as khaki, sage, and taupe, being more impacted than others.
Another thing to consider is the direction the room faces. North, South, East, and West-facing rooms all experience different outcomes due natural lighting. Your paint finish and furniture can even further affect this change, so there are many variables to consider. For more detailed information on how light interacts with paint, check out this TrueValue article, How Light Affects Paint Color.
If you're overwhelmed by all of this, you're not alone! We regularly work with local interior designers, and many of our customers elect for their color-consultation services as part of their painting update. If you're interesting in updating the colors of your home, but don't know where to start, schedule a free estimate through our website. We'll reach out and discuss options, and connect with our interior design partners, if you choose.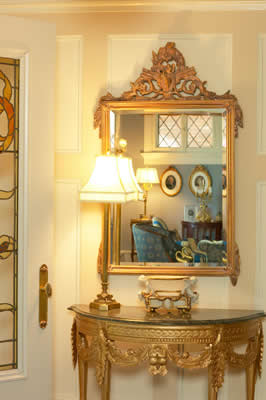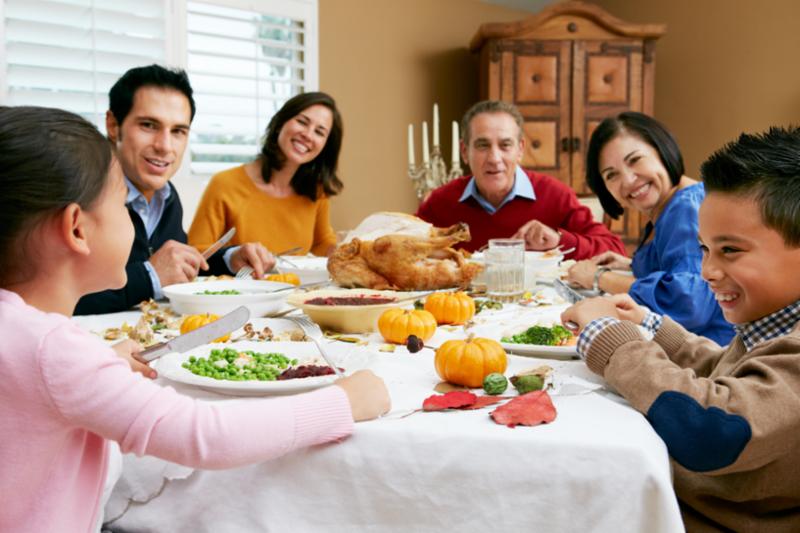 THANKSGIVING TRIVIA
We've all learned the general history of Thanksgiving at some point, but there are many interesting facts tied to this American holiday tradition that you may not be aware of. If you're attending or hosting a dinner this month, see if guests can guess their way through these 50 Thanksgiving Trivia Questions and Answers from Parade.
Here's a few to get started:
When was the first Thanksgiving NFL game?
Which President made Thanksgiving a permanent national holiday?
What percent of Americans skip turkey on Thanksgiving?
Check out the answers here!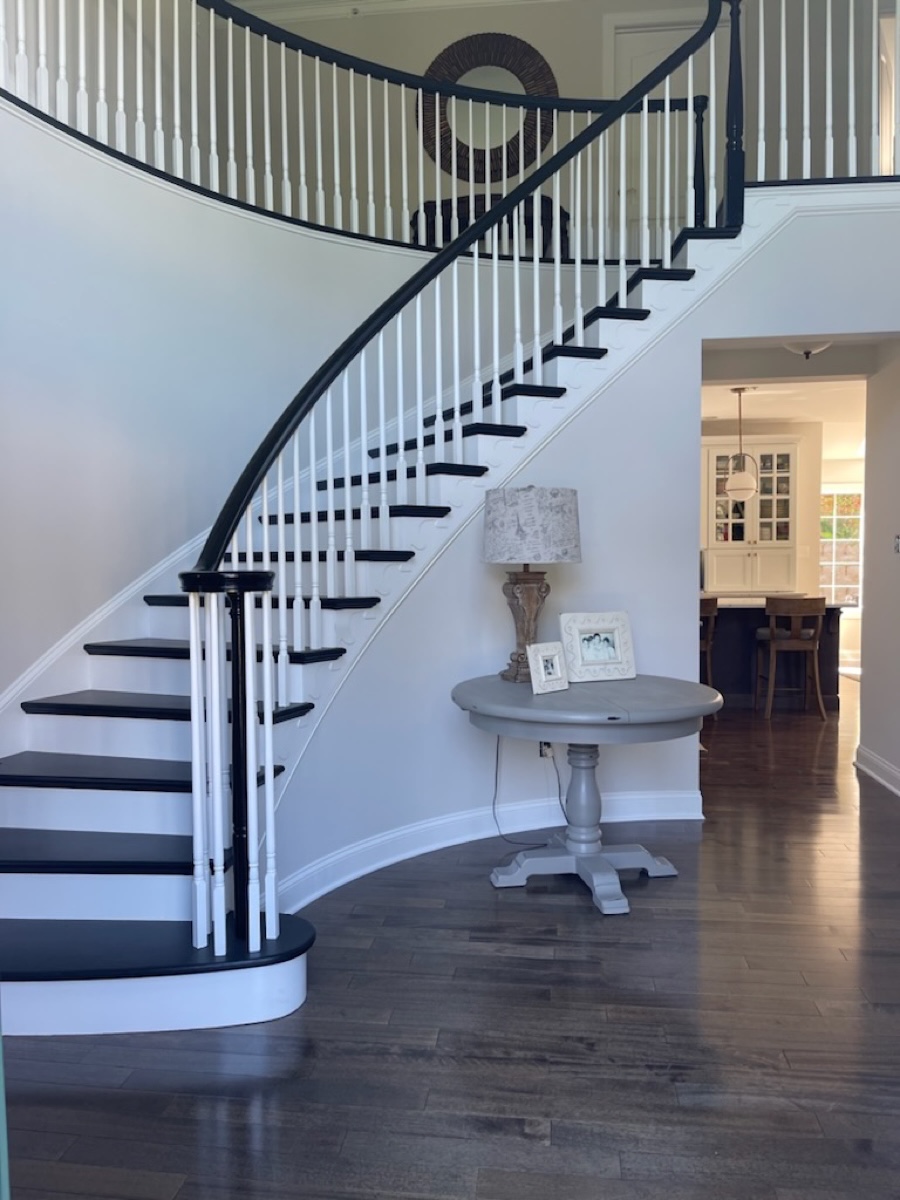 PROJECT SPOTLIGHT |

NEWTOWN SQUARE

"Mike Jasinski Painting just painted my downstairs, 2 story foyer, staircase and outside entrance and I'm thrilled with the results! The owner, Mike, was excellent with communication and follow-up throughout the entire process. His crew, mainly Brian, was professional, reliable, respectful of my home and meticulous. Every crack and crevice was sanded and repaired until my walls looked brand new. Can't say enough and would give more stars if I could."
-Kristen P.

This Newtown Square home was recently updated with Sherwin-Williams's City Loft 7631, a very light-toned neutral. The color sits somewhere in the middle of a gray and beige, and adds a soft, cozy feel to any space. In this home in particular, the excellent natural light paired beautifully with the color choice, brightening up the living area.

For this project, we also refreshed an older, stained handrail on the foyer staircase. The process included priming and painting with an oil-based high-gloss black. This update was a perfect finishing touch to an already impressive entryway into this customer's beautiful home.

To view more projects visit our Latest Projects page.
Latest Newsletters
Paint & Lighting – How it Interacts

Light dramatically affects paint color. Have you ever chosen paint samples you liked in the store, only to put them on the wall and see them dry with shades or undertones that previously didn't show […]

Spooky Season is Upon Us

As the days get shorter and the air gets chillier, before we know it the season for pumpkin carving, tricks & treats, corn mazes, and haunted houses is upon us.For those that are satisfied with l […]
See More Articles
Our Most Recent Projects