What Paint Colors Will Get Your House Sold?
The last few years have been busy for the real estate market. Even with the craze settling down, it's still a great time to sell if you have considered making a move.
If your home is going on the market, you may have considered what will make your home stand out amongst the competition, have the best curb appeal, and give the best first impression from walking in the front door. As you may have expected, interior paint color is high on the list.
Giving the entire home a fresh look with updated paint can help you sell more quickly or for a higher price, depending on the situation. A neutral look that is move-in ready is not only appealing, but welcoming. Color in the right space in the right amount can be also be tasteful, but be sure to follow the suggestions of this UpNest article, Best Paint Colors for Selling a House in 2022, to add them in correctly.
The article also provides specific paint color suggestions for those that want to choose tried-and-true tones with proven results. Advice on finish and trim are also provided, making it a must-read or share piece for anyone prepping a home for a future sale.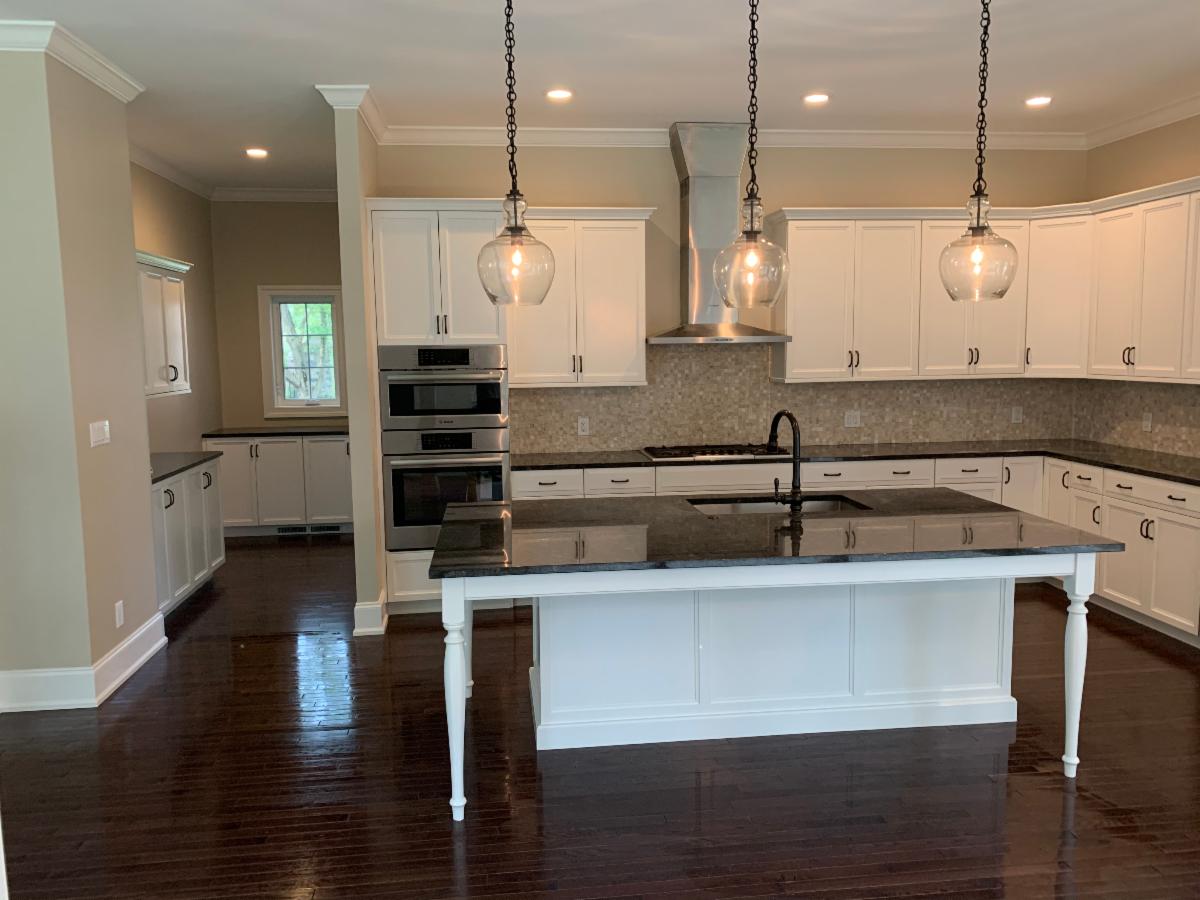 KITCHEN CABINET PAINTING – DON'T MAKE THESE MISTAKES
One way to get a full kitchen transformation without a whole remodel is not only painting the walls, but the cabinets as well. The painted look of cabinets was a trend that popped up a few years ago, and has now become a classic look that's here to stay. What started with shades of white has now progressed to tones in gray, navy, green, and more!
While this may be a tempting DIY project, if not done correctly the paint could easily chip and look of poor quality. Proper prep work and paint application is critical to a professional-looking job that is seamless and long-lasting.
This article by Katie Holdefehr on RealSimple, 7 Mistakes Everyone Makes When Painting Their Kitchen Cabinets, highlights some important points to consider, and tips for hiring a professional if you choose to.
If you're interested in having your kitchen cabinets updated, you can learn more here and fill out the quick contact form to schedule a free consultation.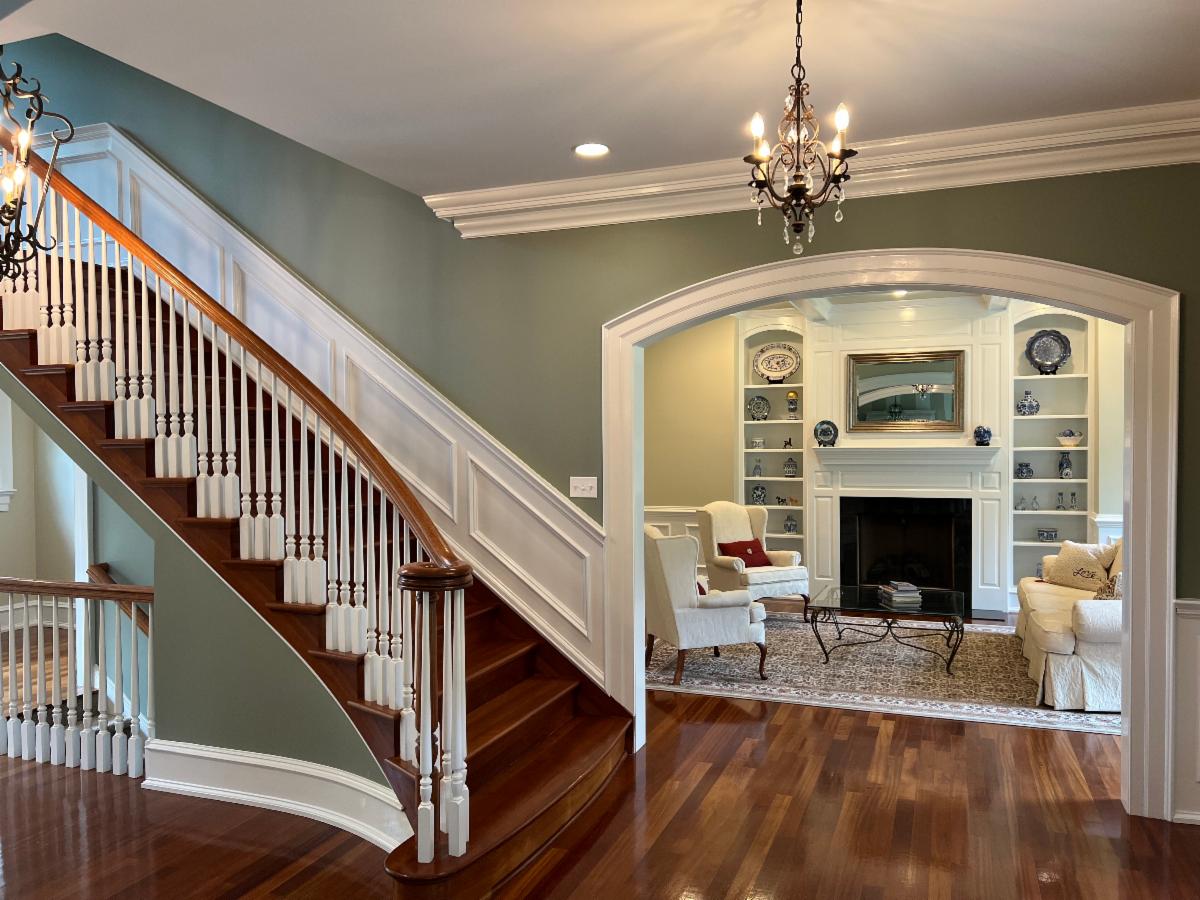 PROJECT REVIEWS: A LOOK BACK
"Mike and his crew painted most of our first floor including various built-ins, trim, an entryway, and our second floor hallways and doors. Price was in line with our expectations and he and his crew were professional and friendly throughout the process. I always knew the plan and they were happy to answer my questions along the way.

Mike's team did an amazing job revitalizing our walls and woodwork. I didn't realize our old plaster walls could be made to look new again. The quality of the finished product far exceeded our expectations. I highly recommend Mike and team if you're looking for a professional painter."
-Aaron E.
The Mike Jasinski Painting team proudly retains a 5-star review rating on Google, and we're thankful for all of our customers who have taken the time to write kind words about our crew and their work.
Here's a look back at some recent reviews from satisfied customers:
"Mike and his team did a fantastic job painting my new home. You can tell that Mike is a perfectionist; he did not leave every last detail was addressed and the home was spotless. Mike communicated with me every step of the way and took care of all drywall repairs that needed to be done. As someone who works a crazy job and long hours, I very much appreciated having peace of mind knowing that Mike was going to take care of everything and get things done well."
-Rebecca Y.
"I could not be more thrilled with the work Mike's team did painting my bedrooms. Mike was very transparent about the project and was in constant communication with me throughout the process. The team arrived on time each day, were polite and respectful of my home, and were meticulous in their work. I highly recommend Mike and will definitely have him back for future projects."
-Renee R.
To view more projects like this visit our Latest Projects page.
Latest Newsletters
What Paint Colors Will Get Your House Sold?

The last few years have been busy for the real estate market. Even with the craze settling down, it's still a great time to sell if you have considered making a move. If your home is going on the […]

Monopoly Is Coming To Town!

Who doesn't love a good board game, specifically one as timeless as Monopoly? There is some very exciting news to share for Philadelphia area lovers of this classic. This Fall, a Main […]
See More Articles
Our Most Recent Projects