November 2021 Newsletter
Did You Know - Thanksgiving Edition
It's hard to believe that the holiday season is here again. To kick off the holiday season, we thought we'd share some fun facts about Thanksgiving. Next week, as you are gathered around the table with family and friends, feel free to impress them with your new found knowledge of the holiday.
If it were up to Thomas Jefferson, we wouldn't have a Thanksgiving holiday. He thought it interfered with a separation of church and state.
But, Abraham Lincoln made it official in 1863.
The first Macy's parade had no balloons. We can't even imagine it without them!
And just in case you need it, Butterball established the "Butterball Turkey Talk Line" in 1981 for anyone who may need help cooking their turkey dinner. You can call or text one of the 50 workers who staff the lines to get assistance with any turkey troubles you may have.
For all the interesting facts on Thanksgiving, check out this link so you can impress your family and friends with your turkey knowledge at dinner time.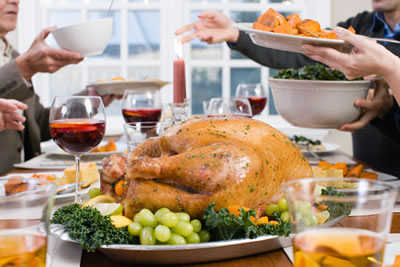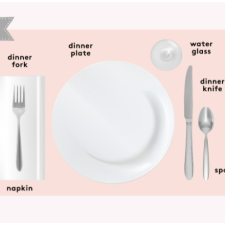 Setting the Stage (Or Table)
When it comes to selling a home, staging and color choices can make all the difference. For the holidays, we like to use that same practice for "selling" our thoughtfully-prepared dinners with family. A beautiful table setting with warm colors can truly set the stage for a perfect meal.
But after a year off from large gatherings, are your table-setting skills a little rusty? No worries! Here are some quick tips on how to set the simplest of tables all the way up to preparing a meal perfect for royalty.
No matter the setting, we know that we're happy to celebrate again with friends and family. And from our family to yours, Happy Thanksgiving!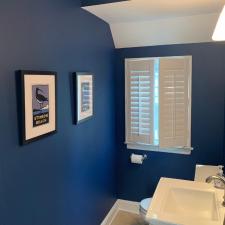 PROJECT SPOTLIGHT | NEW LOCATION, NEW HOME - PAINTING UPDATE IN NARBERTH
This month's project spotlight features an older home in Narberth in need of a style update. Our clients, recent transplants from the Midwest, wanted to give their home a pop of color while refreshing the other neutral colors throughout the home. The bolder colors can be found in the powder room and dining room, while the common rooms preserved more of the warm neutral colors.
Since the homeowners, Philipp and Cara, were in the process of relocating to the area, much of the quoting process was done with the help of their real estate agent to grant us access to the home and chats over FaceTime. Cara had a good understanding of the aesthetic she was looking for so that made the paint color selection an easy process. Our team was emailed the desired colors and additional paint samples were taken from a few existing rooms in the home to color match.
Cara wanted to tie the color scheme together with her own paintings, many of which are featured throughout their home. The final result was perfect thanks to her keen eye for bringing together the colors and decor.
The home featured many architectural details that required attention to detail for cutting in and prep work. With all our of projects, we take care to prep our work space accordingly and protect any space that's not going to be painted. As featured above in the powder room, one of the bolder colors selected was Commodore (SW6524) and then trimmed out in stock white to highlight those details.
Two coats of paint later, the powder room was transformed to give our clients the bold look they wanted to achieve. And after the entire project was complete, we did a thorough clean up so that our clients could complete their cross country move into a fresh, new home.
"We just bought a house in Narberth and wanted about half of it in new colors. Mike and his crew were absolutely fantastic. They communicated clearly what to expect, did an outstanding job with the paintwork (at a very reasonable price!), and left the house cleaner than it was before. Super professional and courteous team. Went out of their way to even get our last minute changes implemented. Everything they touched looks fantastic. Highly recommend!"
– Philipp E.
To view more projects like this visit our Latest Projects page.
Latest Newsletters
Should I Clean my Smartphone to Stay Safe From Coronavirus?

Three leading experts on microbiology and infectious disease said they do not clean their smartphones and do not recommend it as a way to stay safe from COVID-19. WAIT! WHAT? Had you hear […]

We're Thankful For You!

Did You Know - Thanksgiving Edition It's hard to believe that the holiday season is here again. To kick off the holiday season, we thought we'd share some fun facts about Thanksgiving. Next week, […]
See More Articles
Our Most Recent Projects