The New Neutral of 2019
Brace yourself, white and beige: There's a new neutral coming to town. According to the Pinterest 100 list, which is the website's prediction of trends that are going to be huge in 2018 based on what people are pinning, sage is about the have a serious moment.
There's been a 170% increase in saves for "sage" decor – and it's easy to see why. This greyish green hue is a soft, muted color that's easy to decorate with, but doesn't veer into boring or predictable territory, hence why it's being dubbed a new neutral.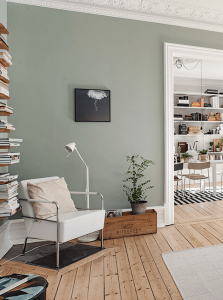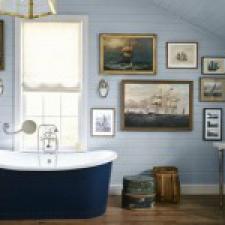 Blue Bathroom Ideas
Cool and soothing blue is a natural fit for the bathroom.
To uphold the homeowner's fascination in marine life, Alexandra Angle gave this spacious bathroom a nautical vibe. Both the tub and walls are painted varying shades of blue to match the collectors items scattered about. These shades create a cozy cohesiveness in this bathroom.
The Psychology of Color
You want to love the colors that surround you. So when imagining (or reimagining) a room, remember the influence color will have on the mood of the space. The effect may be subtle or dramatic. It can encourage tranquility or boost energy, even make you feel optimistic or more introspective.
To begin to understand color's emotional impact, start with these color groups:
Pales – Their light, airy qualities make pale hues feel uplifting.
Neutrals – It's no surprise that earthy, nuanced colors keep you grounded.
Whites – Pure and pristine, these timeless colors offer a blank canvas to express your style.
Deeps – Bring drama to a room with colors that are rich and mysterious.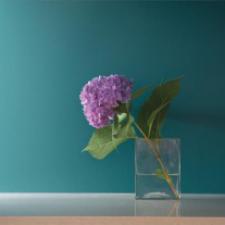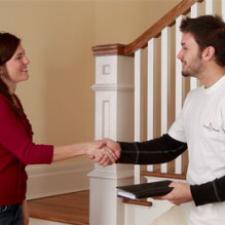 The Painting Experts
Did you know color can make all the difference? The right paint job can transform your property from bland to bright and beautiful! Choosing the perfect shade can transform any space and help you reflect your dreams, hopes, personality, and mood in living color.
It's easy to create a home that reflects who you are when you call the experts at Mike Jasinski Painting. No matter what your goal, we'll help you achieve it. Mike Jasinski Painting knows color! Not only do we leave behind a perfectly finished surface-that's all we leave behind. When you choose the experts, you can expect a clean work area and a job well done.
To learn more about which paint is the right paint for you, contact Mike at 484-554-6207 for recommendations and more information.
Latest Newsletters
January 2021 Newsletter

COLOR TRENDS FOR 2021 After a tough 2020, many are looking forward to 2021. We still don't know what type of year 2021 will be, but based on the color trends, we know what people are hoping for […]

December 2020 Newsletter

'TIS THE SEASON FOR HOLIDAY FUN! The festive season is upon us once again. Even though this year has been far from normal, we are still able to enjoy a few things from the previous holidays. […]
See More Articles
Our Most Recent Projects