Dining Out Around Town
Major League Baseball has combined America's favorite pastime and man's best friend for a night at the ballpark. Pack up your four-legged friends and head down to DC to watch the Phillies take on the Nationals on August 31. You and your furry companion can enjoy the game with other dog families from the outfield reserved section. All proceeds from the dog ticket sales will be donated to the Humane Rescue Alliance.
Click here for more information and to purchase tickets. It's sure to be a howling good time!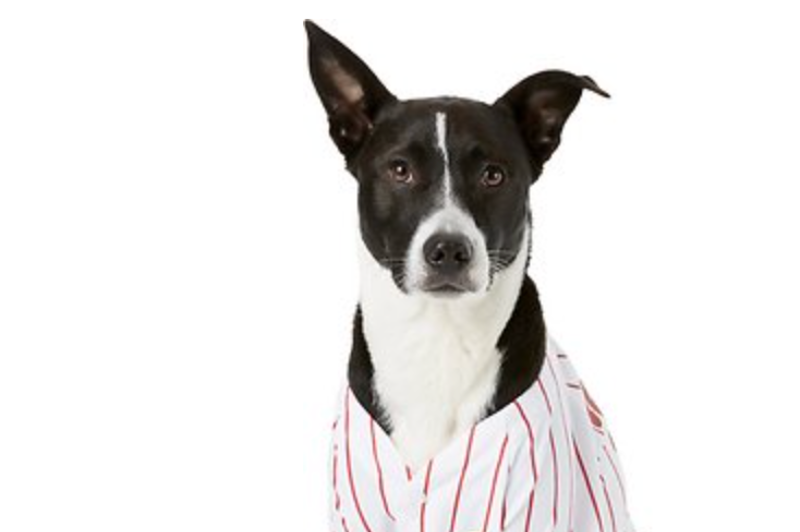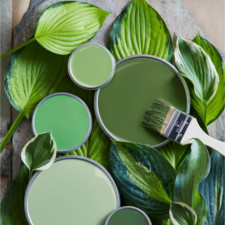 Did You Know? Painting Trivia
A house without paint is almost as weird as a home without floors. Both serve a purpose, but unless there is an issue you don't give them much thought. But have you ever wondered who decided we needed paint?
Apparently, cavemen were the first to spruce up their dwellings with art and their version of paint. As time has gone by we've progressed into better versions of paint. Paints are no longer made with poisonous chemicals like the first rendition of a vibrant green.
In 1775, Swedish chemist, Carl Wilhelm Scheele, is credited with creating a bright green color using sodium carbonate, arsenious oxide, and copper sulfate. The combination created a stunning color used on walls and fabrics, but produced unhealthy and sometimes deadly outcomes for those who were exposed to the paint. You can read more about his paint creation here.
Surprisingly, green is the most commercially available color and the human eye can detect more shades of it, than any other color. Visit this page for more fun paint facts, like how many gallons of paint it takes to paint the exterior of the White House.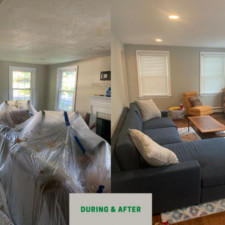 Making A House A Home - Whole Home Update In Haverford
Our project spotlight this month features second-time homeowners who needed to update their new home on a tight deadline before they welcomed their first child.
The Mike Jasinski team met with the homeowners to discuss their plans for their new home, which included removing old wallpaper from several rooms that had been painted over – including the ceiling – and updating the paint colors throughout the whole home.
After determining a color palette, our team got to work by covering all surfaces not being painted to protect them. We removed all of the wallpaper and meticulously patched the walls so it was like the wallpaper was never there. After sanding and priming the walls for optimal application, we applied two coats of paint. In our featured image of the living room, Sherwin William's Mindful Gray (SW 7016) was used to give the room a light and welcoming feeling.
All woodwork and ceilings were patched, sanded, and painted with stock white.
To complete the project, we performed an extensive cleanup to return a spotless home to the homeowners. They were thrilled with the outcome and ready to focus on their new family rather than old paint and wallpaper.
To view more projects like this visit our Latest Projects page.
Latest Newsletters
Fall Adventures Around The Corner

As summer makes its exit and fall moves in, we are in for a colorful treat in our region. The leaves have already begun to take on the colorful hues of orange and red, but where can you get away to f […]

Road Trip Adventure - Pups In The Park

Major League Baseball has combined America's favorite pastime and man's best friend for a night at the ballpark. Pack up your four-legged friends and head down to DC to watch the Phillies take on the […]
See More Articles
Our Most Recent Projects