Ready To Celebrate?
The biggest 4th of July event for the Philadelphia area is the return of Welcome America! It all starts June 29th and ends with a massive fireworks show over the Art Museum.
But if this event isn't for you, there are many more festive events in the suburbs and at the Shore. This year, we'll see the return of Firecracker 5k's in local communities as well as 4th of July parades. And of course end of the night fireworks.
Check out this comprehensive guide to plan your 4th of July fun! There is sure to be something for everyone.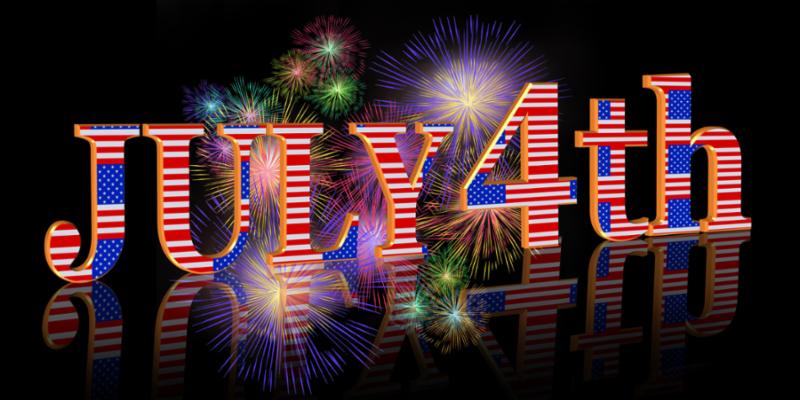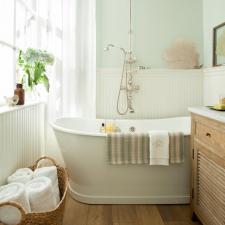 Make A Small Space Feel Bigger With Paint
The Main Line is known for its older and charming homes full of character. Many may differ in each neighborhood, but most have the same issue – small bathrooms.
When most of these homes were built, large bathrooms and closest weren't necessarily needed. But as families have grown and more space is desired, bathrooms, as well as some homes, have grown in size.
So what are you to do about your small bathroom? If a major renovation isn't in the budget, try making the space feel larger with paint. Lighter colors reflect light and can make the space feel larger.
Not sure where to start? Here are a some of the best colors for smaller spaces to help you pick the right shade.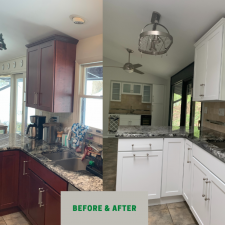 Kitchen Refresh In Wayne
Kitchen trends are always evolving. The '70s gave us avocado colored appliances with a switch to black appliances and wallpaper in the '80s. The '90s gave us Country Chic and the 2000s's saw the advent of stainless steel everything. So you'll never know what type of kitchen you'll get when you walk into a home on the Main Line as these homes have lived it all.
For this month's project spotlight, our client's kitchen needed an updated look. The dark cabinets made the kitchen feel small and they wanted it to feel lighter and brighter while in the room.
The Mike Jasinski team got to work by removing all the cabinet doors, drawers, and hardware to prep for painting. After everything was prepared and primed , they applied two coats of Sherwin William's Emerald water-based urethane enamel in a satin finish. The color they used was called Hi-hide white . In addition to a nice looking finish, this paint dries hard and offers durability, which makes it a great choice for cabinets and woodwork.
The walls in the kitchen were painted Nebulous White (SW 7063) in a matte sheen while the woodwork was done in a color called Inkwell (SW 6992) and was also mixed in the Emerald urethane enamel.
The cabinet were reassembled and the kitchen thoroughly cleaned to allow our homeowners to add their finishing touches. The updated colors gave new life to an older home without the hassle of a major renovation
To view more projects like this visit our Latest Projects page.
Latest Newsletters
Dining Out Around Town

Summer is in full swing and with warmer weather comes more people out and about. If you are looking for local adventure, check out Crave Montco Month. All month long participating rest […]

Ready To Celebrate?

The biggest 4th of July event for the Philadelphia area is the return of Welcome America! It all starts June 29th and ends with a massive fireworks show over the Art Museum. But if thi […]
See More Articles
Our Most Recent Projects