October 2021 Newsletter
Pumpkin Adentures on the Mainline
It's that time of year where mornings are cooler and the hot days of summer are almost behind us. Fall festivals are here as well as the weekend trips to the local farms to fall plants and pumpkins.
If pumpkin picking sounds like your idea of a great fall day, then you're in luck. There are several wonderful farms within an hour drive of Philadelphia. Depending on what type of adventure you're looking for–just the pumpkins and flowers or more activities like petting zoos–there is an option for everyone.
And if apple cider is more of your thing than pumpkin spice, be sure to look for the farms known for their apple cider donuts! But be warned they tend to go fast. To plan your weekend trip, check out this article to find one that fits your agenda.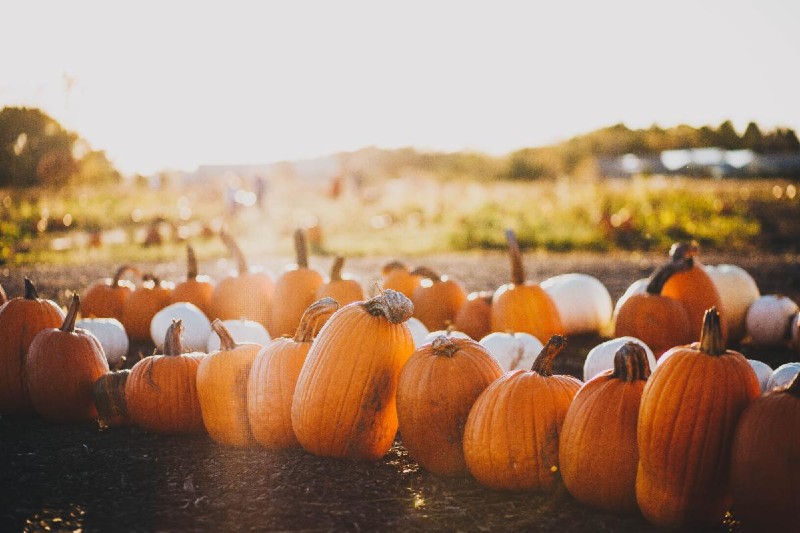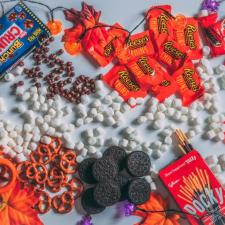 Halloween Candy Ranked By State - How Does Your Favorite Rank?
With Halloween just three weeks away, it's time to start stocking up on the treats. Will your house be the favorite on the block this year for the best candy?
Don't get tricked into giving out the least favorite treats. This year, Instacart has surveyed over 2,000 Americans to find out their favorite candy.
We're not sure if we agree with Pennsylvania's response of Swedish Fish, but we'll be sure to stock up on some of the kid-friendly favorites.
And you might be surprised to learn that candy sales actually spike on Halloween day as many people make a mad dash to the store to stock up for their costumed visitors. Check out what some of the other states rank as their top candy and to see where your favorite treat lands!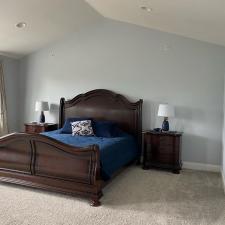 PROJECT SPOTLIGHT | PERMANENT MARKER VS WALLS - PAINTING REFRESH IN NEWTOWN SQUARE
Our latest project spotlight comes to us from the home of the winner of last year's coloring contest. Her parent's knew who to turn to when they needed an unexpected paint job. As it turns out, her little brother decided he wanted to hold his own coloring contest. Unfortunately, it was on his parent's bedroom and bathroom walls–with permanent marker. No amount of scrubbing could remove the new doodles from the walls.
During our initial consult, we suggested paint colors that would work with their existing decor and provide a durable finish. Our homeowners settled on Misty (SW6232) for the bedroom and Light French Gray (SW0055) bathroom repaint. After two coats of paint, evidence of the wall doodles had been removed. With a thorough clean up and moving furniture back in place, our homeowner we're ready to reclaim their bedroom.
"Mike and his people did an amazing job! Very punctual and professional, they stayed overtime just so they could finish the job in the time frame we wanted. Our toddler had gotten ahold of markers and scribbled all over the walls and we really wanted to get the walls painted ASAP. Mike came by and looked at the walls, gave us advice, suggested colors and was just super helpful. He even managed to squeeze us in early in his schedule which was a huge relief. The paint itself was done really well and looks amazing! The crew was friendly and professional and were very careful with our carpets and furniture. Overall a great experience, would definitely recommend to anyone looking to get their house painted."
-Nida G.
To view more projects like this visit our Latest Projects page.
Latest Newsletters
Should I Clean my Smartphone to Stay Safe From Coronavirus?

Three leading experts on microbiology and infectious disease said they do not clean their smartphones and do not recommend it as a way to stay safe from COVID-19. WAIT! WHAT? Had you hear […]

We're Thankful For You!

Did You Know - Thanksgiving Edition It's hard to believe that the holiday season is here again. To kick off the holiday season, we thought we'd share some fun facts about Thanksgiving. Next week, […]
See More Articles
Our Most Recent Projects