November 2020 Newsletter
WIN A $50 AMAZON GIFT CARD! PLAY THE PHILLY PUZZLE PIC CHALLENGE NOW!
Can you recognize Philadelphia by just a small piece? Put your detective skills to work and join our puzzle picture challenge. Starting tomorrow, Thursday November 12, visit us on Facebook to check out 8 "pieces" of iconic Philadelphia places and things. Be the first to guess all 8 correctly and win the prize – a $50 Amazon gift card!
Here are few rules and requirements for joining the challenge:
Direct message your guesses. No commenting!
1 entry of guesses per person
Must guess all 8 images correctly
Must "Like" our Facebook page to be qualified to win
Good luck and happy hunting!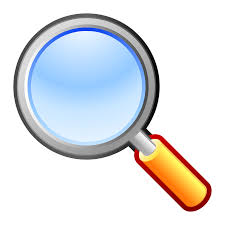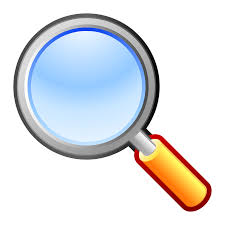 WRITE ON YOUR WALLS WITH CHALKBOARD PAINT
Normally, we wouldn't recommend writing on your walls, but chalkboard paint invites you to do just that. Any wall or cabinet in your home can be transformed with it to make your vertical space so much more useful.
Maybe you have a budding artist that likes to doodle on the walls. Or you want to stay organized with a daily wall calendar without putting holes in the wall.
Chalkboard paint gives you surface-ready spaces where you can jot down your shopping list or notes to family members, as well as a place to express your artistic urges whenever the mood strikes.
REFRESHING AN OLDER HOME IN BRYN MAWR, PA
Like with everything else, paint colors and trends come and go. In homes along the Main Line and in Delaware County prospective home buyers may get hit with a blast from the past. This was the case for our latest clients and their new home.
We completed a total interior "facelift" on our client's 1950s Bryn Mawr home. The ceilings, trim, crown molding and walls were all refreshed with two coats of paint in colors suited to newer trends and the new owners' tastes.
As we do for every job, we began by taking extra measures to protect any area that wasn't going to be painted and prepare the walls to ensure a smooth application of the new paint.
After meeting with our color consultant, Linda, they selected warm, earth tone colors, like Sherwin William's Nuance and Respose Gray, to give the home a warm and calming feeling.
Older homes tend to have lots of imperfections from wear and tear over time, but it's nothing we can't handle. With a little effort we were able to restore this house back to its former glory.
After a top to bottom refresh, our clients were thrilled with the transformation and couldn't wait to start moving in.
PROJECT SPOTLIGHT
"Mike and his crew recently painted the entire interior of my house before we moved in. Mike is incredibly responsive, thorough, and a perfectionist. He was always available to answer my many questions throughout the entire process. Our house was built in the 1950s–the baseboards, trim, crown molding, walls and ceiling all needed a fresh coat of paint and some attention. Mike and his crew meticulously filled holes, sanded uneven spots, and sprayed the ceilings/molding. He really gave our older house the facelift that it needed! We couldn't be happier with the quality of his work and with working with Mike, and wouldn't think twice about hiring him again. We're already looking into booking him to power wash our house in the Spring!"
Samantha C., Bryn Mawr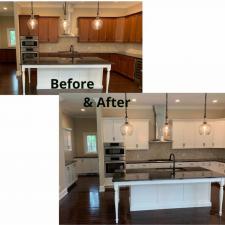 Latest Newsletters
January 2021 Newsletter

COLOR TRENDS FOR 2021 After a tough 2020, many are looking forward to 2021. We still don't know what type of year 2021 will be, but based on the color trends, we know what people are hoping for […]

December 2020 Newsletter

'TIS THE SEASON FOR HOLIDAY FUN! The festive season is upon us once again. Even though this year has been far from normal, we are still able to enjoy a few things from the previous holidays. […]
See More Articles
Our Most Recent Projects