March 2021 Newsletter
Warmer Days Ahead!
This weekend we'll set our clocks ahead an hour in anticipation of shedding the darkness of winter and welcoming spring!
In preparation for Daylight Saving Time, here are a few fun facts about the origins of setting our clocks ahead:
Englishman William Willet introduced the idea in 1905. However, nothing really became of the idea until 1916 during World War I. The extra hour of light cut back on the use of fuel needed to produce electric power.
"An Act to Preserve Daylight and Provide Standard Time for the United States" was introduced in 1918 as a wartime measure. It was highly unpopular amongst farmers and quickly repealed in 1919.
Year-round Daylight Saving Time was instituted by President Franklin Roosevelt and called "War Time" but it was not a standardized practice across the US causing confusion within states and cities.
The Daylight Saving Time we know today was standardized in 1966 with the Uniform Time Act.
Bonus fact: most people have been saying it wrong, us included! It's Daylight Saving Time, not Savings Time.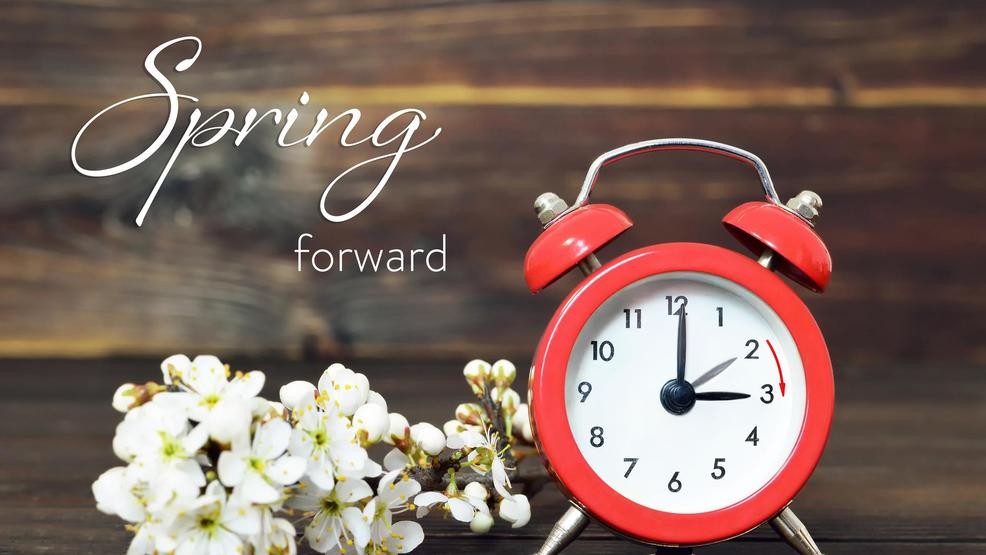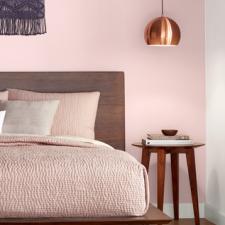 Bringing Spring Indoors
The sun is shining, flowers are blooming and we're already daydreaming about warmer days. We love a good spring day when we can open the windows and let the fresh breeze flow through the house.
Aside from the natural elements, you can incorporate spring into your home decor as well. Think color palettes like blush, yellow, bright blues, and more.
These colors can be introduced with throw pillows, accent pieces, or colorful pieces of art. And of course, they can always be used to brighten up your wall colors. Accent walls and pops of color can provide an interesting dimension to any room.
Find out more about spring colors and how to bring them indoors in this article.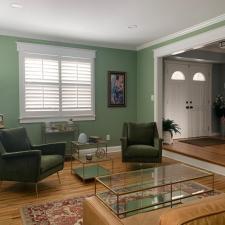 From Plain To Colorful In Bryn Mawr
This month's project spotlight is a perfect example of how to bring some of the spring colors indoors. This once blank canvas was transformed to give our homeowners the color and aesthetic they longed for in a home.
Before the Mike Jasinski Painting team began, our clients took advantage of our complimentary color consultation with Linda. During their time together, she was able to get a feel for the space and understand the look they wanted to achieve.
For the living space, they selected a cheerful green color, Rookwood Jade SW 2812, and paired it with a neutral gray, Online SW7072, in the foyer and hallways. This pop of color took the vanilla walls from dull to exciting.
With a new paint color, our clients existing decor completed the new look that they were hoping to achieve for their home. With every wall in the home receiving a color refresh and two coats of paint for the best finish, they can now enjoy their revitalized space.
To view more projects like this visit our Latest Projects page.
Latest Newsletters
It's A Colorful World! Discover More About Earth Tones

Bring Color Outdoors For Earth Day! Now that spring has arrived, it's time to think about how to bring color to your garden. Bright and fragrant flowers can attract butterflies and more birds t […]

March 2021 Newsletter

Warmer Days Ahead! This weekend we'll set our clocks ahead an hour in anticipation of shedding the darkness of winter and welcoming spring! In preparation for Daylight Saving Time, her […]
See More Articles
Our Most Recent Projects