January 2021 Newsletter
COLOR TRENDS FOR 2021
After a tough 2020, many are looking forward to 2021. We still don't know what type of year 2021 will be, but based on the color trends, we know what people are hoping for. Many of the colors evoke calm, comforting, and inviting surroundings with warm tones and complementary neutrals. Pops of color are also added in the mix. Bright colors, like Pantone's Illuminating, give a sense of optimism in an otherwise difficult time. Continuing from 2020, we'll see more of the timeless and familiar green and blue hues inspired by nature. As people continue to work from home and spend more time at home, there is a strong desire to bring the outside inside. For more inspiration for your next home painting project or ideas on how to incorporate these colors in your home, visit our Pinterest page.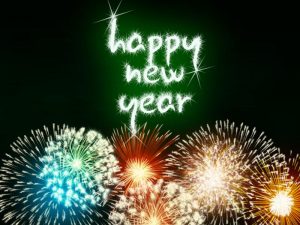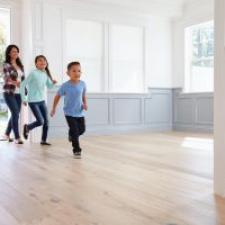 PAINT NOW OR LATER?
Congratulations! You've just moved into a new home and now it's time to make it your own. But should you paint before moving in or wait until everything is unpacked? If you want to do a whole home paint refresh, including the insides of the closets, it is easier to paint before you move in. However, if you want to make sure your paint color choices complement your existing decor, it may benefit you to wait until you've moved in. Moving can be overwhelming and if thinking about all the various color choices seems like too much, the Mike Jasinski Painting team can help! Our color consultant, Linda, is always happy to help homeowners select the best colors that match their homes and personalities. When you're ready to get started on you next painting project, schedule your FREE ESTIMATE here.
EMBODYING PERSONALITY THROUGH COLOR IN NEWTOWN SQUARE
A home is a reflection of a persons unique style and taste. With so many paint colors to choose from, a person can truly customize their home to highlight those, much like our homeowner did in this month's project spotlight. Our homeowners contacted the Mike Jasinski Painting team to update the colors in their home and to repaint the ceiling to cover soot staining from the fire place. Throughout the home, our clients have unique artwork, as well as a wallpaper feature wall in the wet bar and kitchen area. It was important to them to choose a paint color that would work well with both while also highlighting their artistic side. Sherwin William's Steely Gray (SW7664) was the perfect color for this project. It created a dynamic space without being overwhelming. And our team was able to clean and cover the soot stain on the ceiling with two coats of ceiling white. The final result made it impossible to tell there was ever a spot from the fireplace. The homeowners were thrilled with the final result and we look forward to working with them again on upcoming projects.
Latest Newsletters
January 2021 Newsletter

COLOR TRENDS FOR 2021 After a tough 2020, many are looking forward to 2021. We still don't know what type of year 2021 will be, but based on the color trends, we know what people are hoping for […]

December 2020 Newsletter

'TIS THE SEASON FOR HOLIDAY FUN! The festive season is upon us once again. Even though this year has been far from normal, we are still able to enjoy a few things from the previous holidays. […]
See More Articles
Our Most Recent Projects