Happy New Year! 5 Reasons Winter is a Wonderful Time to Paint
We often consider painting to be a warm weather task. And if you're doing an exterior paint job, you may have to wait for it to be a little warmer. But if you've got an interior paint job, this winter is the perfect time to get it done. Why? For these five reasons.
You Can Get a Great Deal and Help the Community (see below)
You Can Get It Done Faster (we have availability)
You Don't Have to Throw Open All Windows
Winter Air is Great for Curing Paint
It Gives You Time and Room in Your Budget for Other Projects this Summer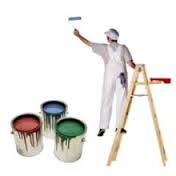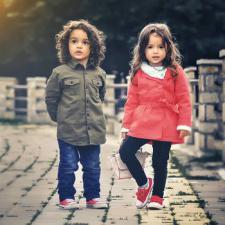 Please! With Your Help, We Can Help Them More
Twins are beautiful, aren't they? But did you know that twins and multiple births carry a much higher risk for premature births... which means long stays in the Neonatal Intensive Care Unit (NICU), huge medical bills and many other unexpected expenses.
That's why Mike Jasinski Painting created a Winter Special Offer* that benefits a local charity, Today is a Good Day, that supports parents of premature babies. For every painting project booked this (now through February 28, 2018), Mike Jasinski Painting will donate $25 per complete room painted to Today is a Good Day.
IN DECEMBER ALONE, WE RAISED $400 FOR TODAY IS A GOOD DAY! WE CAN RAISE SO MUCH MORE IF YOU & YOUR FRIENDS CALL TODAY TO BOOK YOUR PAINTING PROJECT:
*Along with the donation to Today is a Good Day, our Winter Special Offer provides a direct discount to you of 10% off our regular pricing (i.e., $200 off a $2,000 job, $300 off a $3,000 job). On large jobs over $5,000, we will give an additional $250 off.
Book your Winter project now and receive the Winter Special Offer!
Good for You, Good for the Community
25 Designer Paint Picks for Small Rooms
What color can make a room appear larger? White certainly isn't the only answer, according to these designers. Make the most of what you've got by choosing one of these tried-and-tested-hues.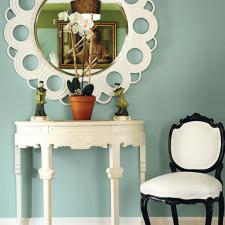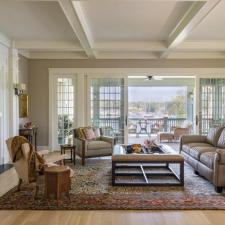 15 Awesome Living Room Designs Defined by Paint
The quality of life that your home can provide to you depends on a never ending list of things, including big, key features but also small, defining details. If you want to make the most out of your home when it comes to the level of comfort that you can enjoy, you need to pay more attention to your living room. More precisely, you need to take a look at the key elements that really do define your space.
Empty, white walls are a big no-no in most styles and decorating directions with only a few exceptions in extremely minimalist designs. What can you do about it?
Color Review: Revere Pewter
Revere Pewter is undoubtedly the hottest gray on the market. It surfaced a few years ago and has only risen in popularity. Why? Well let's take a closer look at this fabulous gray...
Not only is Revere Pewter beautiful, it's incredibly versatile. It changes with the light making it perhaps one of the most perfect neutrals out there, suitable for any room in the house. This color reflects light, but is slightly warmer than most grays. Try a swatch in the different lights in your home, you'll also fall in love with Revere Pewter.
To learn more about which paint is the right paint for you, contact Mike at 484-554-6207 for recommendations and more information.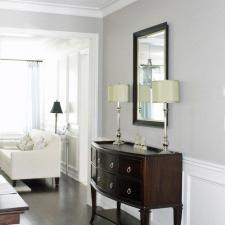 Latest Newsletters
January 2021 Newsletter

COLOR TRENDS FOR 2021 After a tough 2020, many are looking forward to 2021. We still don't know what type of year 2021 will be, but based on the color trends, we know what people are hoping for […]

December 2020 Newsletter

'TIS THE SEASON FOR HOLIDAY FUN! The festive season is upon us once again. Even though this year has been far from normal, we are still able to enjoy a few things from the previous holidays. […]
See More Articles
Our Most Recent Projects