Giving Outdated Paint Colors A Permanent Vacation
Summer vacation means a few things: vacation from the school year, family vacations by the water, and, a great time of year to give the outdated paint colors in your home a vacation... permanently.
We have several customers who sync up their vacation time with getting the interior of their home updated. This is a great option for you to avoid dealing with the hustle and bustle of having your home prepped and painted while living there, and allows you to come home to a clean, refreshed, updated space.
If this is something you'd like to plan this Summer, first check out The Most Popular 2023 Paint Color Trends on fromhousetohome.com to get inspired by the trending warm tones, terra cottas, natural greens, watery blues, and more. Next, give us a call at 484-554-6207 to schedule your free estimate and plan that permanent vacation for your outdated colors.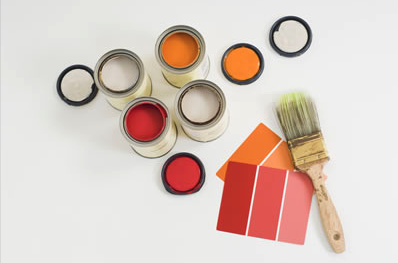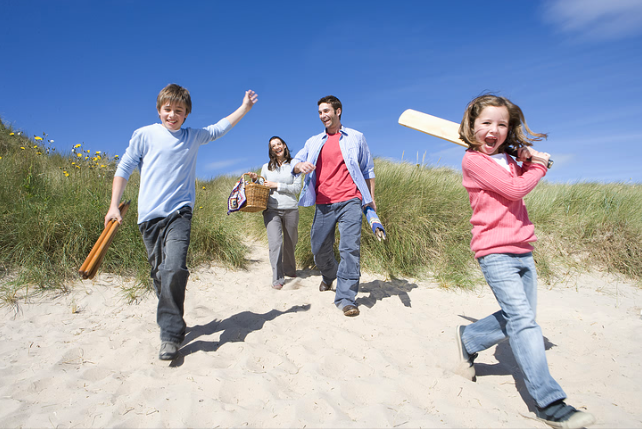 Top Vacation Spots For 2023
Speaking of vacations, travelandleisure.com has compiled The 50 Best Places to Travel in 2023. Whether you're looking for world or domestic travel, cultural riches, thrilling cities, or the calming element of nature or the water, there's something for everyone.
If you're more of a local vacationer, planetware.com has you covered with the 20 Top-Rated Weekend Getaways from Philadelphia, PA. These spots are just a few hours by car or train, and will take you anywhere from the big city of New York, to the "grand canyon of PA", to the Jersey shore, and more. If you haven't planned a getaway yet this Summer, we highly recommend you check out this list, as there are tons of unique options within the Main Line's backyard.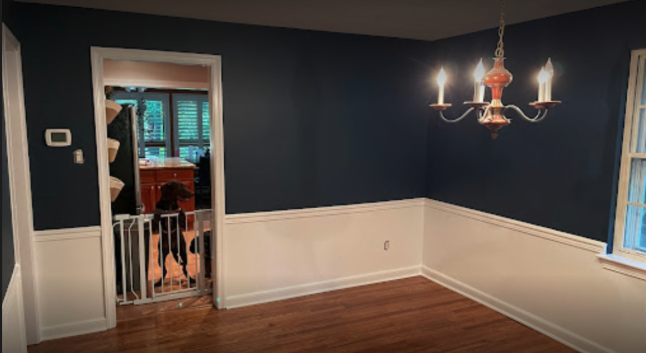 Project Spotlight in Wynnewood, PA
A newly purchased house is an exciting canvas, and we are happy to help you make that house become a home by updating the interior paint to reflect your personal aesthetic.
This recent customer had several cracks in the walls to repair, before covering up the pre-existing dark blue walls with a beautiful new palette consisting of Benjamin Moore's Cedar Key OC-16 in the living room, Balboa Mist OC-27 in the master bedroom, Linen White OC- 146 in the guest room, Sea Froth 2107-60 in the second guest room, and finally, Newburyport Blue HC-155 in the dining room.
The Mike Jasinski Painting team did an excellent job with careful attention detail, prompting our customer to share her 5-star review.
The walls were painted with two coats of Fragile Beauty (SW 7553) with a complementary white for the trim and ceiling. The neutral, classic color gave the homeowners the clean and refreshed look they wanted to achieve.
We always make sure to leave a pristine home after a job is complete by performing a thorough clean-up job with HEPA-filter vacuums to remove all dust and debris. The only trace that we like to leave behind is a well-executed paint job.
"Mike and his team were excellent to deal with, prompt, professional and outstanding quality. They spackled and repaired every crack and flaw in the plaster walls and ceilings before painting. They primed and covered the old dark blue walls and they look like new! They were thorough and precise and Mike walked through entire house at end to be sure we were completely satisfied, which we are. We would highly recommend. Priced fair and competitive and quality results!"
To view more projects like this visit our Latest Projects page.
Latest Newsletters
Fall Cleaning – Is Your Home Ready for the Winter Months?

With the change of seasons, weather, and the transition back to school, it's the perfect time of year for a fall cleaning of your home. Some of the benefits of a fall cleaning include getting your home ready for the cooler months, especially with holiday gatherings around […]

Main Line Monopoly: A Must-Have For Any Main Line Resident

Monopoly Main Line, PA Edition is available for purchase from Amazon here! This is the traditional Monopoly game where you'll invest in houses and hotels to build your fortune, while watching out for taxes, jail, and bankruptcy along the way, centered around familiar Main Line sites such […]
See More Articles
Our Most Recent Projects