THE FOUNDING OF OUR COUNTRY, HOW PENNSYLVANIA FITS
Our great state of Pennsylvania is a critical piece of the nation's Fourth of July history. As many of us know, on July 4th, 1776 in Philadelphia, the colonies declared independence from Great Britain, a pivotal and defining moment for America.
While you may know the basic history behind the day, this blog article, Washington, Lincoln, and the Fourth of July in Pennsylvania, by Andy Masich, president and CEO at the Senator John Heinz History Center, dives deeper into the important moments that happened in our state. It is an excellent tribute to our local history, and a quick, easy read.
We hope you all felt the pride and patriotism for our great country on the Fourth, and every day, and enjoyed the local history and celebrations with your loved ones!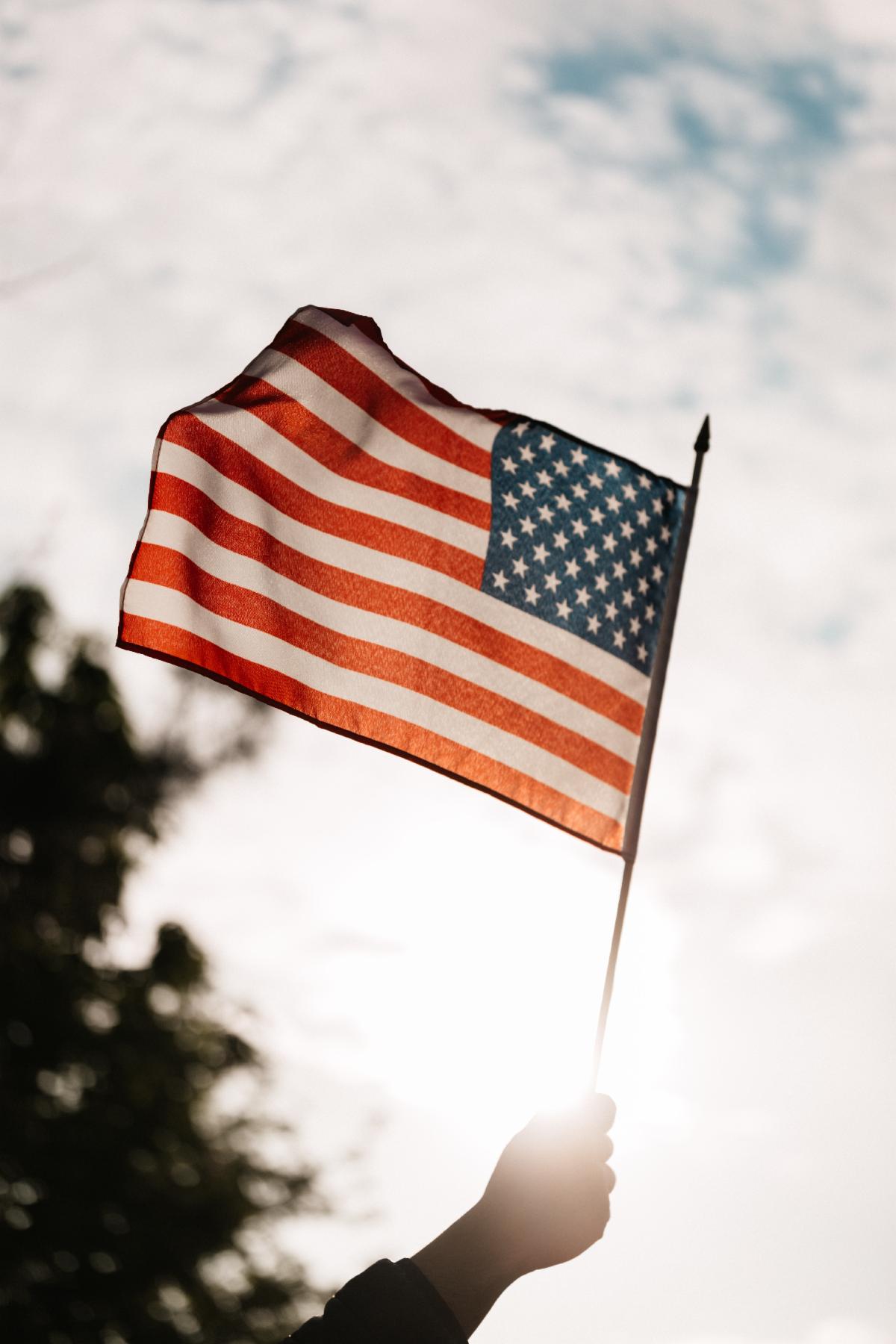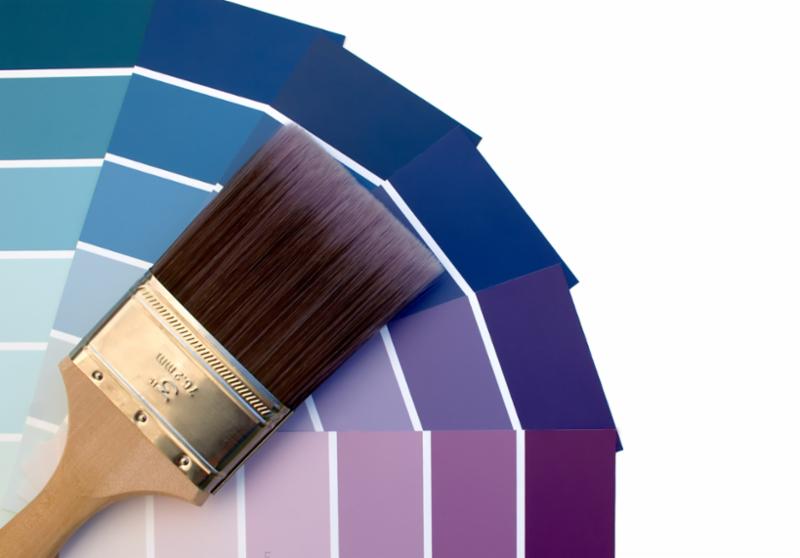 A COLORFUL CAREER
Intellectual. Polar Bear. Avocado Toast. What do these have in common with one another?
They're all paint color names! Have you shopped around for paint and really enjoyed the name, or pondered a strange choice (Avocado Toast – we're looking at you) and thought, who comes up with these names?
According to this article, How Do Paint Colors Get Their Names, Anyway?, by Sarah Lyon on Apartment Therapy, it's an extensive process that involves multiple decision-makers. Inspiration is drawn from every corner, from traveling to pop culture. It's a super fun read and gives you a lot of insight into how these names come to be.
What types of names are you drawn to? Are you a Linen White, Polar Bear, Agreeable Gray kind of person, or Smokey Trout, Harajuku Morning, Fashionista type?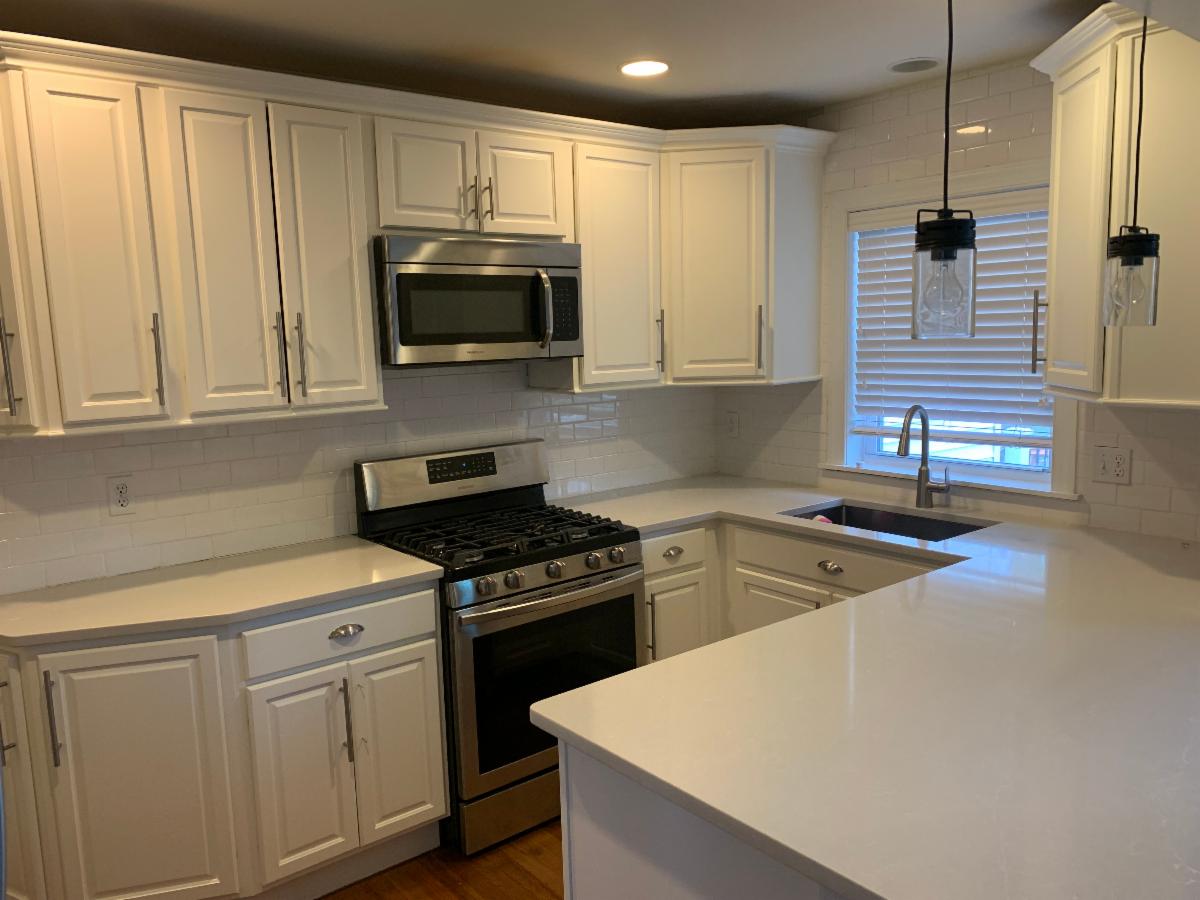 PROJECT SPOTLIGHT | LOCAL KITCHEN CABINET REFRESH
The Mike Jasinski Painting team recently completed another kitchen cabinet update in Havertown. These cabinets in particular required a professional touch, as they had peeling from adhesion issues. In order to paint over clear coated cabinets, proper prep work and bonding primer must first be used in order to have the new paint stick properly to these coatings.
This customer wanted to keep with the theme of their already modern white cabinets, so we updated them with Benjamin Moore's White Dove OC-17. This is a perfect color for any room, but is especially nice in the kitchen, as it is a soft, creamy, classic white that brings a brightness and warmth to the space, exactly the welcoming feel you want your kitchen to have.
"Mike and the team were very responsive and answered all of my questions and concerns in a timely fashion as we worked through the estimate and the actual work. His team worked efficiently and did a great job of keeping down dust and dirt where possible and were very conscious of our space. The finished work kitchen cabinets look great and it was a great value."
– Mike W.
To view more projects like this visit our Latest Projects page.
Our Most Recent Projects