10 Timeless Paint Colors
Did you know that it takes the average consumer more than 100 days from starting to think about a painting project, to completing it? The majority of that time is spent choosing the perfect color, according to Sue Wadden, director of color marketing at Sherwin-Williams.
Thankfully, there are a few tried-and-true, timeless hues to choose (and never get sick of). See which swatches Wadden recommends.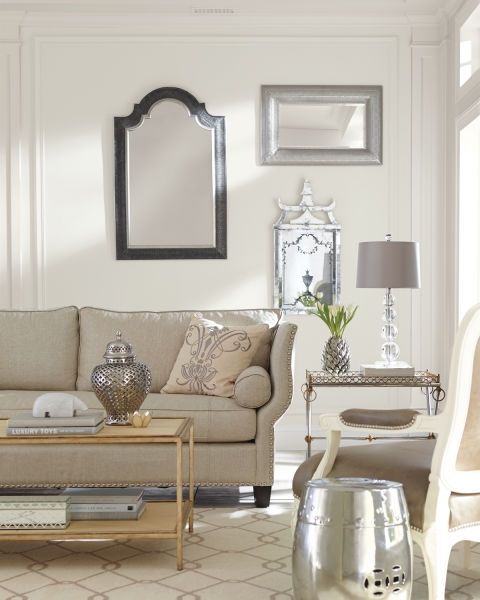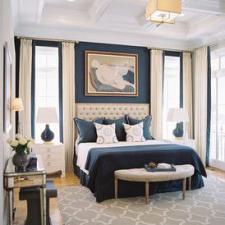 Beautiful Navy Blue Bedrooms to Inspire Your Master Suite
Say goodbye to your boring bedroom. These dramatic navy blue suites are seriously stylish. Don't know where to start with Blue Bedroom Design? You don't have to worry about it as this link has ideas to inspire you and help pull it all together. If you are going to decorate your home with this rich hue, just make sure to vary the shade which will help give a calming feel. A bold shot of this color will make your bedroom feel rich and sophisticated.
Perfect Colors for a Nursery
By now you've probably heard that Fixer Upper's Joanna Gaines is pregnant with her fifth child. While we can't wait to find out the gender and what they name their newborn, we're admittedly most excited to see how the designer decorates her new baby's nursery. We have our guesses (hint: neutrals galore) and based on what we know about JoJo, we bet she'll pick one of these shades from her Magnolia Home by Joanna Gaines paint collection by KILZ for the walls.
Read More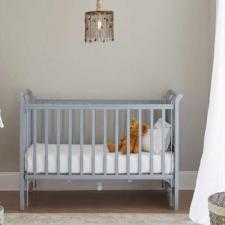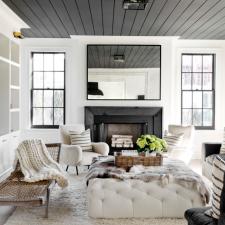 Color Can Make a Splash on Ceilings
Turn an ordinary space into something extraordinary by painting the ceiling an unexpected color. There is no design rule that says a ceiling must be white. A fresh coat of paint on the ceiling in just the right color can do wonders to change the look of a room and instantly transform the space from boring to beautiful. The right paint color can instantly take us away and have a calming effect, especially shades reminiscent of the sea, or create a cozy den-like space with a rich dark brown. To learn more about which paint is the right paint for you, contact Mike at 484-554-6207 for recommendations and more information.
Read More
Latest Newsletters
January 2021 Newsletter

COLOR TRENDS FOR 2021 After a tough 2020, many are looking forward to 2021. We still don't know what type of year 2021 will be, but based on the color trends, we know what people are hoping for […]

December 2020 Newsletter

'TIS THE SEASON FOR HOLIDAY FUN! The festive season is upon us once again. Even though this year has been far from normal, we are still able to enjoy a few things from the previous holidays. […]
See More Articles
Our Most Recent Projects