Interior Repaint Of A Home In Newtown Square, PA
These homeowners called on us to repaint the interior of their beautiful Newtown Square home. The homeowners chose calming neutral colors to bring an elegance to the spaces in their home including the bathroom, hallways, trim, and kitchen. The final product turned out beautifully! If you are thinking about painting your home then call the painting professionals at Mike Jasinski Painting.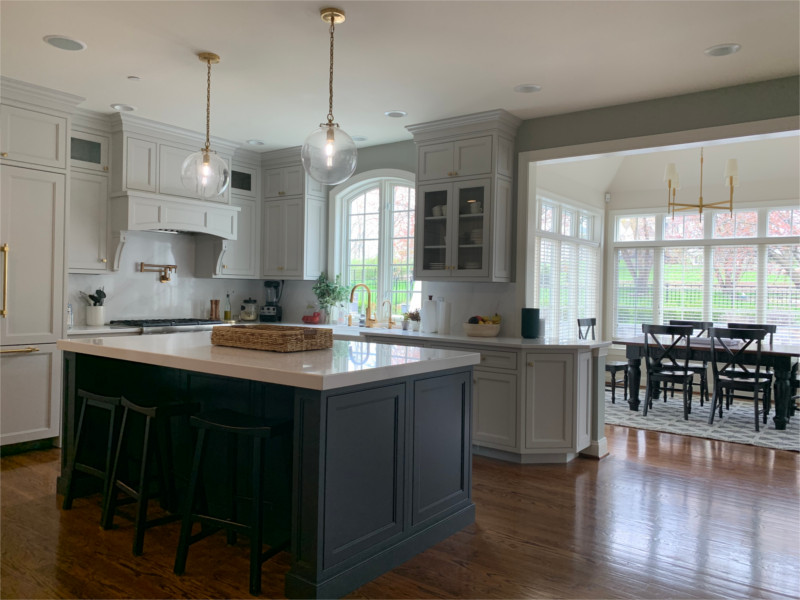 Client Review:
We have used Mike Jasinski as a painter since we moved to the area over 10 years ago. He has done interior work (kid bedrooms, playroom) and exterior work (siding, shutters, swing set). We have always been pleased with his work. Recently, we had a large home project done and our contractor used his own painters, leaving us with a very poor paint job. We called Mike & he immediately came out to inspect the work, give us an estimate to fix the work, and then worked us into his busy schedule. The work his guys did was night and day (better!). His workers were respectful, friendly and meticulous. We decided to also use him to repaint our kitchen, which required some very delicate spackle work next to brand new cabinets. They did an excellent job and were very careful to protect our new cabinetry. Mike's team was also able to spray our plantation shutters to better match the space. I was a little nervous, but they are perfect and still fully functional. Perhaps my favorite parts is Mike's complementary color consultation service. Linda, a local designer, came over and spent over an hour with me going through different paint options in different rooms in our home. We had used her once in the past, and it was an absolute win. Once again, she delivered and added sophistication and life to our spaces. She also helped me figure out a color puzzle that had me absolutely stumped - it tied the whole space together. Throughout the years, we continue to be pleased with the work Mike and his team have delivered for us.