Easy Updates For Great Curb Appeal
Whether you are getting ready to sell or simply realized the long winter did a number on your home's exterior, updates to your curb appeal can make a big difference. Simple, one-day projects can enhance the look of your property and add value.
Projects to consider include adding landscape lighting, replace an old mailbox with a newer one, add new colorful plants, and replace outdated hardware.
For more ideas on how to spruce up the exterior of your home this spring, check out this article for helpful tips to get you started.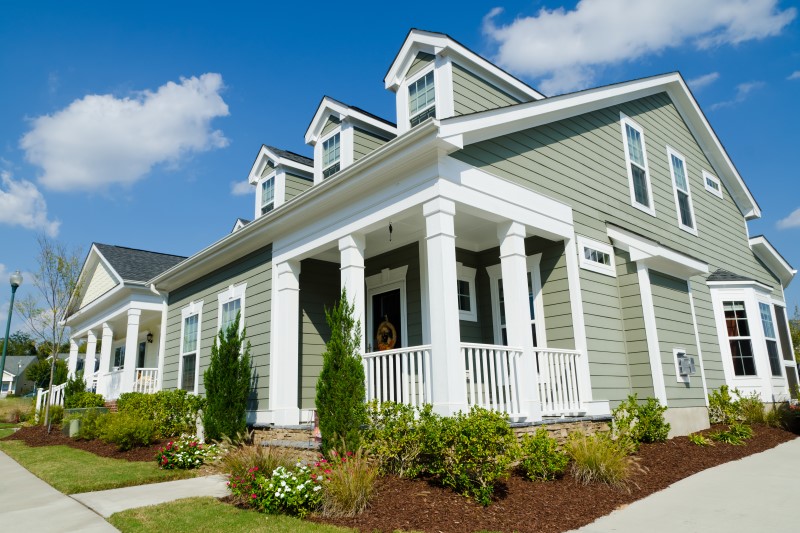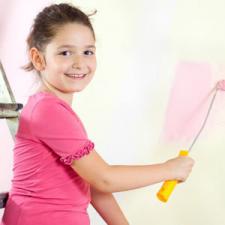 Painting With Kids - Room Edition!
Eventually, all kids have an idea of how they want their bedroom to look. Not always does it correspond with the rest of your house, like if they want neon green or character themed.
However, much like you, your children want their space to reflect their personality. Why not have fun with it and incorporate them into the color and design process?
In this article, you can find ideas on how to select colors and help your children find inspiration for their rooms.
But the thing to remember about kids is their likes and wants can change on a whim. This is why it's important to select a color scheme that's easy to modify–or even easy to cover. If you're not looking to update as they grow, try incorporating their favorites but in a complementary and timeless shade.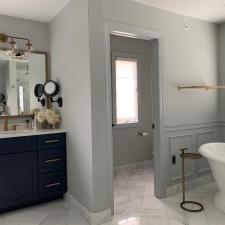 Renovation Redo In Newtown Square
The Mike Jasinski team understands the importance of doing a job right the first time. When our client's are satisfied with the work we do, it can create a lasting working relationship.
As a previous client, our homeowners featured in this month's project spotlight contacted our team to repaint after their home renovation. They were pleased with previous jobs we had completed at their home and knew they could trust our team with the task.
After meeting with our color consultant, Linda, to determine the best colors for the space and flow, the homeowners had our team proceed to repaint the new bathroom and kitchen spaces with a monochromatic vibe.
Tinsmith(SW7657) was used in a matte finish for the walls, in semi-gloss for the woodwork and trim, and the ceilings were topped off with our go-to, Ceiling White. Additionally, we removed the interior shutters to spray them with two coats of semi-gloss Tinsmith.
After a thorough clean-up of the space and rehanging the shutters in the windows, we returned the home better than post-renovation to an extremely satisfied family.
To view more projects like this visit our Latest Projects page.
Latest Newsletters
Ready To Celebrate?

The biggest 4th of July event for the Philadelphia area is the return of Welcome America! It all starts June 29th and ends with a massive fireworks show over the Art Museum. But if thi […]

Easy Updates For Great Curb Appeal

Whether you are getting ready to sell or simply realized the long winter did a number on your home's exterior, updates to your curb appeal can make a big difference. Simple, one-day projects can enha […]
See More Articles
Our Most Recent Projects